In this guide, we are going to tell you how to share a screen on Netflix. While it's possible to get everyone in your party to hit the play button at the same time, there are now much smarter ways to watch Netflix with friends that automatically sync the show or movie to you. reading lessons while allowing everyone to communicate via text or voice. to discuss.
This guide will walk you through the steps of one of the best methods for sharing Netflix with your friends and family while including additional information on some alternative methods.
How can I share my screen on Netflix?
There are a number of apps and extensions for Netflix screen sharing, though most of them are limited to a single type of device which may limit who can participate. Rave solves this problem by providing completely free standalone apps for Mac and Windows computers in addition to iOS and Android smart devices.
Download Rave
Here's how to use Rave to watch Netflix with others at the same time.
Notes: These instructions show how to start a Netflix screen share on a Windows PC and then join from an iPhone, but the process can be repeated from any device that has Rave installed. The steps are the same no matter what you use.
1. After downloading and installing Rave, open the app on your device.
2. Log in to Rave by selecting your Facebook, Twitter or Google account.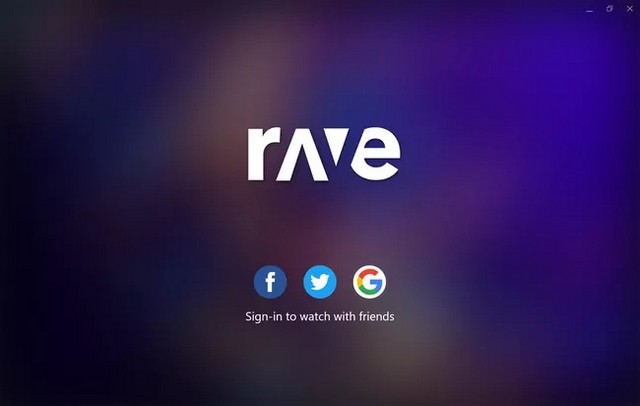 Note: iPhones and iPads will also offer an Apple ID sign-in option.
3. Once connected, select Netflix in the right menu.
Rave also supports screen sharing with Disney+, History Channel, YouTube, Amazon Prime Video, and Google Drive.
4. Log in to Netflix with your Netflix account information.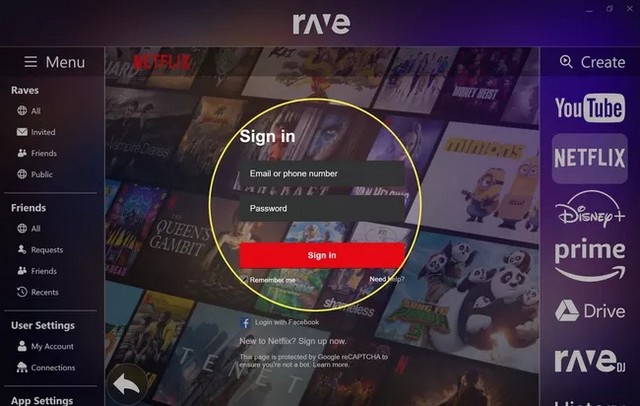 Note: You will need an active Netflix subscription to watch Netflix content in Rave.
5. The normal Netflix app screen will load in the middle of Rave. Start watching a movie or episode as you normally would when using Netflix.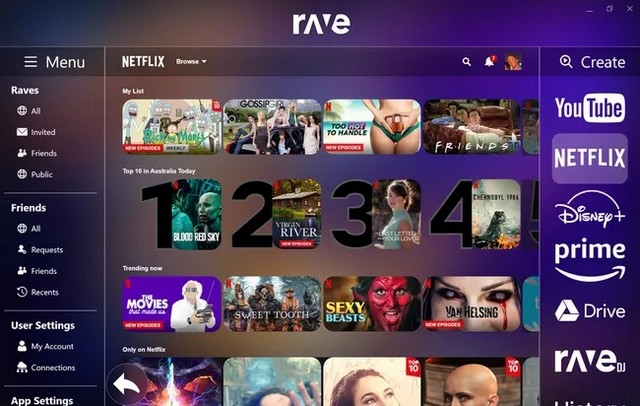 6. A Netflix screen sharing session will automatically be created with the media currently playing on the left and a chat room on the right.
Select the invite link to copy it to your device's clipboard.
Notes: On some devices, this may simply appear as link.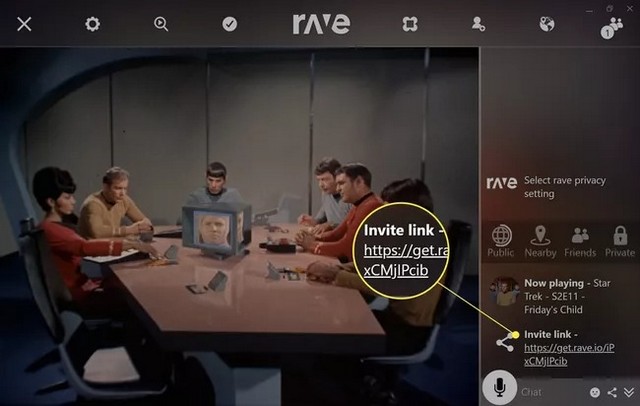 7. Paste the link into an email or text message and send it to attendees.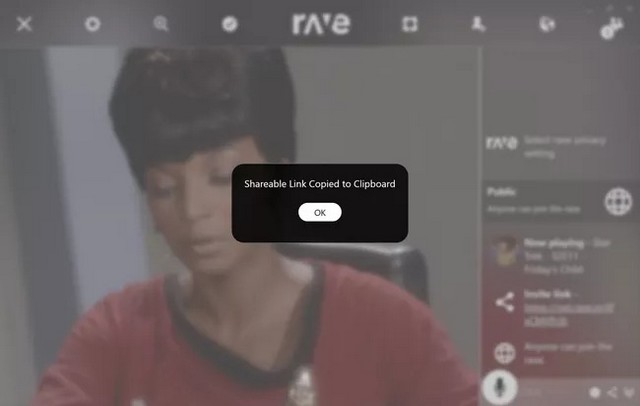 You can send the text in any chat app you like, like Facebook Messenger or even a Twitter direct message.
8. Ask each participant to install Rave on their device, log into Netflix in the app, then select the link you sent them.
9. The link will immediately take them to your Netflix screen sharing session.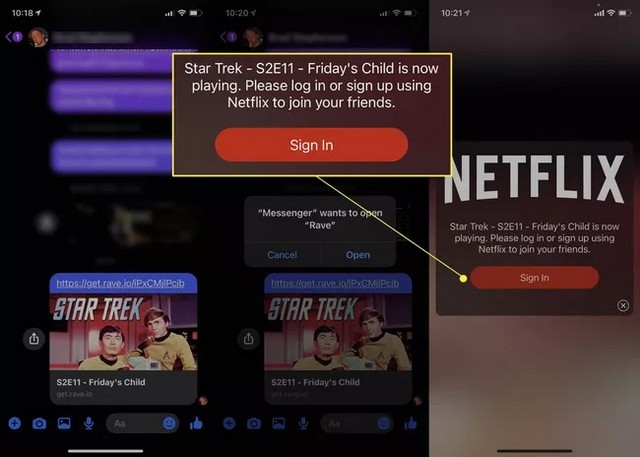 Notes: Participants who do not have a Netflix account will not be able to watch media, but they will still be able to participate in the group chat.
10. Above the chat, there will be four separate privacy options. Public is the default, but you can change it at any time. Here's what each option means.
Public : Your screen share will be visible and reachable by anyone using Rave and with the link.
near : This option limits access to those who are geographically close to you.
friends : Limits Netflix screen sharing to those you are friends with on the social network you logged into Rave with.
Private : Completely private screen sharing session that can only be joined by clicking the invite link.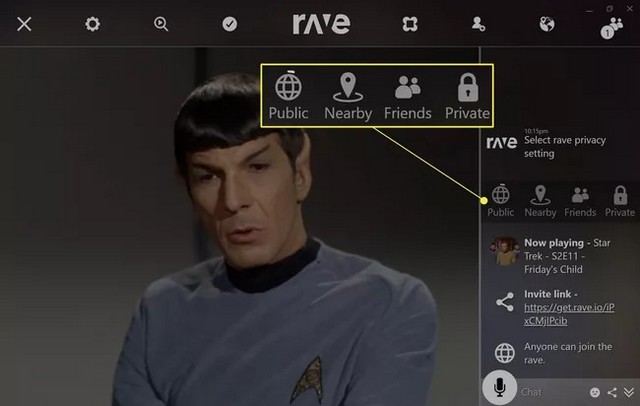 11. To customize screen sharing session settings, participant permissions, and media playback options, select the gear icon Settings in the top menu.
The icon of reading can be used to add other Netflix content to the queue while the tick icon of vote allows participants to vote on what they want to watch next.
To exit your Netflix screen sharing session, select the icon to leave in the upper left corner.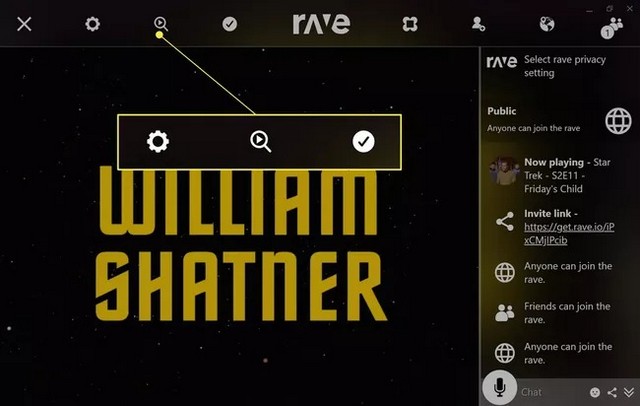 Other ways to watch Netflix with friends at the same time
There are several alternative methods to do Netflix screen sharing that you might want to try if you are having trouble with Rave.
One of the most popular methods is to use a Google Chrome browser extension such as Teleparty (formerly Netflix Party) or scenery. Both allow synchronized viewing of Netflix in the Chrome browser, although they require all participants to use a computer (rather than a mobile device).
Conclusion
In this guide, you have learned how to screen share on Netflix. If you have any questions or suggestions, let us know in the comments. Also consult this guide if you want to learn how to download netflix movies on windows pc.