Here's how to use the Split View feature to be more productive on your Mac. Instructions in this article apply to macOS El Capitan (10.11) and later.
How to use Split View in macOS Catalina (10.15) and later
Starting with macOS Catalina, Apple has made tiling windows quick and easy using Split View, a feature that lets you quickly take advantage of your Mac's big screen and use two apps simultaneously. Follow these steps to split your screen.
1. In the first program, hover your mouse over the green icon full screen next to close and minimize buttons.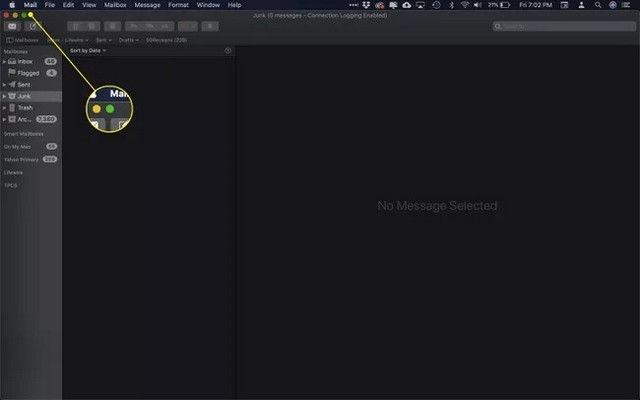 2. A menu will appear. The two relevant options are Mosaic of the window on the left of the screen and Mosaic of the window on the right of the screen. Choose which side of the screen you want to stick this app to.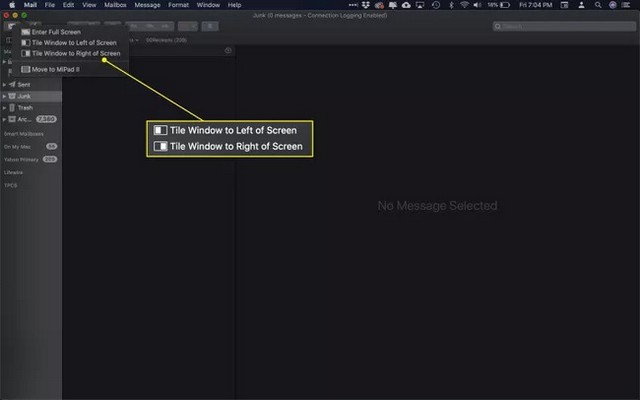 3. The window will resize and move to the side you chose. On the other half of the screen, you will see the other available apps that you can use in Split View.
Note: Not all apps work in Split View. Incompatible options will appear in a stack in the lower corner of the screen with a label stating, Not available in this split view.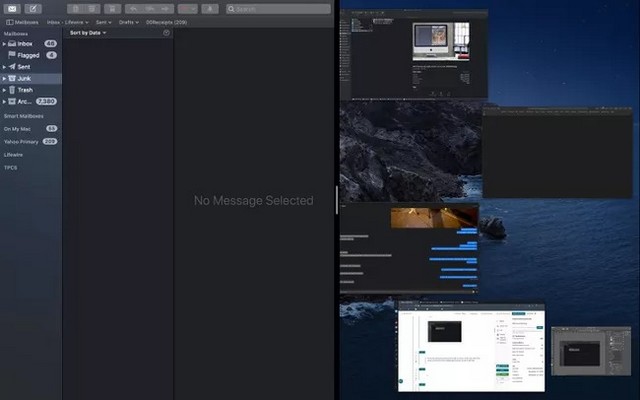 4. Click on the second app you want to open and it will fill the other side of the screen.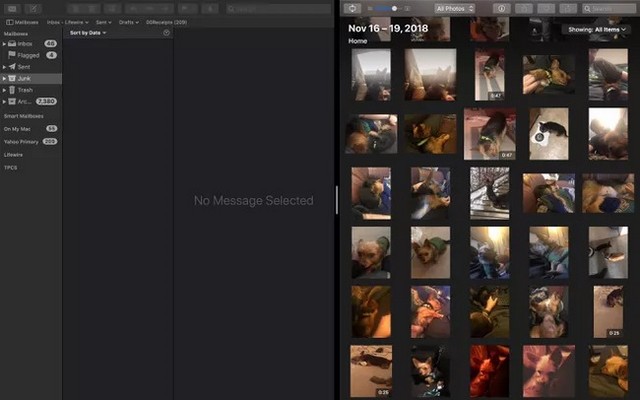 5. Click and drag theseparation icon to adjust the balance (ie the amount of screen occupied by each application) of the two windows.
Notes: In macOS Monterey (12.0) and later, you can swap apps for the ones you currently have active without leaving Split View. You can also seamlessly transition between this feature and the standard full screen.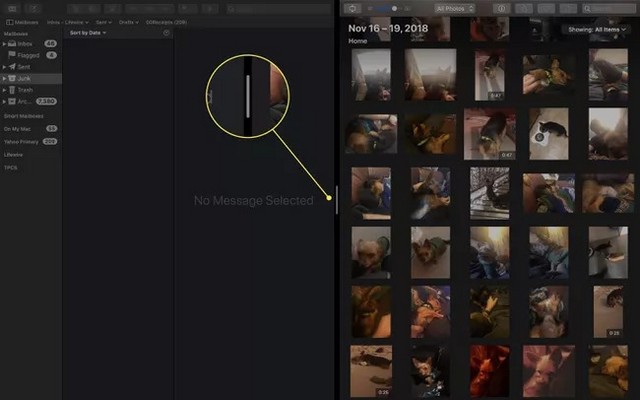 6. To exit Split View, press ESC on your keyboard or click on the button full screen in either application.
How to use Split View in macOS El Capitan (10.11) via Mojave (10.14)
The steps for using Split View in earlier versions of macOS are a bit different (and less automatic), but they still use the fullscreen button.
1. In the first application, click on the button full screen and hold it down.
2. The window will "detach" from the workspace. Drag it to the side of the screen where you want to use it.
3. Lower the window. It will stick to that edge of the screen and other compatible apps will appear on the other side.
4. Click on the second application you want to open in Split View.
What to do if split view is not working
In some cases, you may not be able to use an app with Split View. The first thing you need to check is the icon on the full screen button. If an app is compatible, the icon will look like two arrows pointing at each other. If not, the icon will be an X.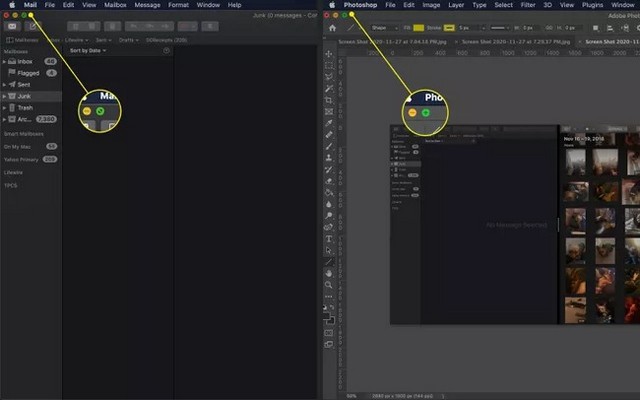 You may also need to adjust the settings. Here's what to check:
1.Select System Preferences in the menu Manzana.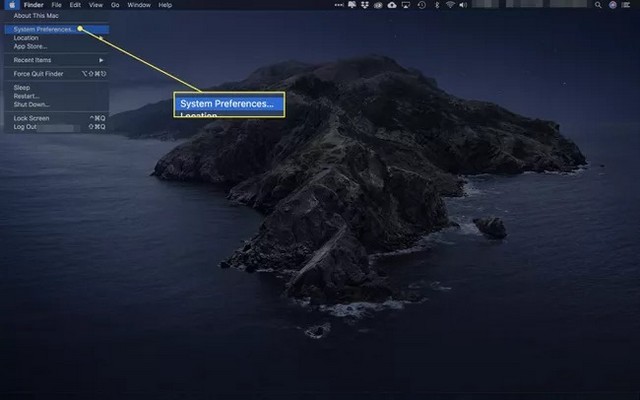 2.Click on mission-control.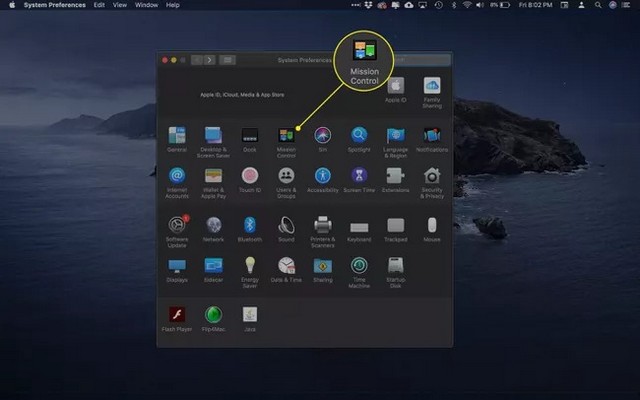 3. Make sure the box next to Displays have separate spaces is checked.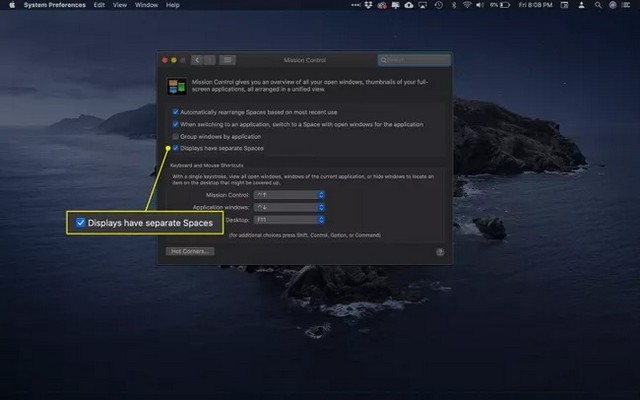 What can you do with Split View?
With two apps open in Split View, you can perform various tasks more easily without using the hotkey Command + Tab to switch between them. Some examples are:
Drag and drop an image from Photos into a new message in Apple Mail.
Quickly copy text between programs like Safari and Pages.
Resize or write notes on an image in Preview, then drop it into another document.
Work while watching a movie on a streaming service like Netflix in a larger window than you can use with Picture in Picture.
Transcribe an audio file into a word processing document while keeping the audio player controls onscreen at all times.
If you have any questions or suggestions, let us know in the comments. Also consult this guide if you want to learn how to record your mac screen.