This article explains how to show apps on your iPhone and how to find apps that might be hidden.
How to show hidden apps?
If you know there's an app on your iPhone, but you can't find it, it might be hidden in your app library. And if you access the app often, you might want to add it back to your home screen. There is a simple way to do this.
1. Open App Library on your iPhone. In most cases, you can swipe from right to left until you enter the App Library. It might be a few screens, so keep swiping until you see the App Library.
2. Using the search bar at the top of the screen, enter the name of the application you are looking for.
Can't remember the exact name of the app you want? No problem. You can type in a letter or two of the name, then browse through all the results that appear until you find what you're looking for.
3. When the search results appear, long press on the name of the desired application. If it doesn't automatically move to your home screen, swipe left without releasing the app to move it to your home screen.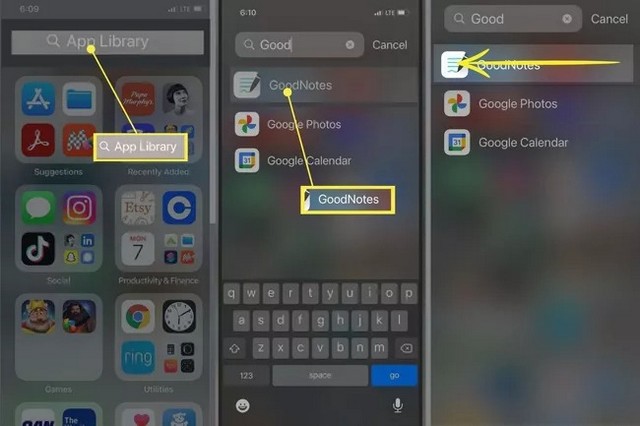 How do you find hidden apps on iPhone home screen?
If what you want is to find an app that you're not even sure you have, there's another way to find it. You can find it by browsing hidden purchases that have been made on your iPhone.
1. Open the App Store and tap the Account button at the top of the screen; it probably has your picture on it.
2. Next, tap your name or Apple ID on the next screen.
3.Scroll down and tap Hidden purchases, and you can browse the list for the app you want. When you find it, hit the download button to add it to your iPhone.
Once you've added the app to your phone, depending on your settings, you may need to follow the instructions above to locate the app and add it to your home screen.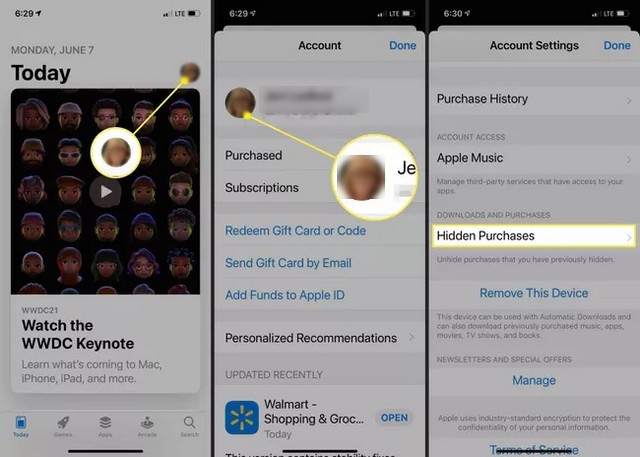 FAQ's
How to view apps on Apple Watch?
Open the Watch app on your paired iPhone. Go to tab My watch > Installed on Apple Watch and activate the toggle View app on Apple Watch for the application you want to display.
How do I view all apps on my iPhone?
There is no way to show all hidden apps at once. You have to find each app in hidden purchases and redownload them individually.
Conclusion
If you have any questions or suggestions, let us know in the comments. Also consult this guide if you want to learn how to delete apps on iphone.