Tech News
How to take a screenshot on Windows 11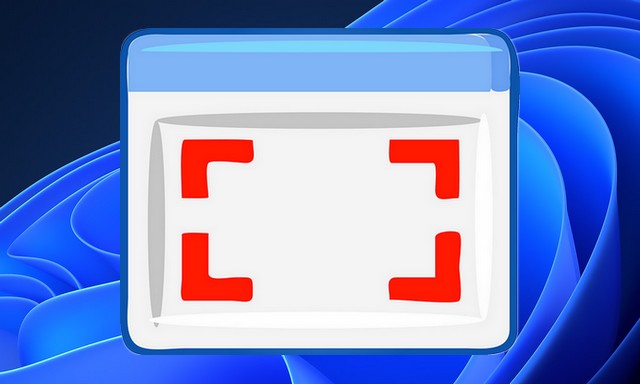 This article explains all the different ways to take a screenshot in Windows 11.
Use PrtSc to capture the entire screen
There are many ways to take screenshots in Windows 11, the most basic being to use the button PrtSc of your keyboard. This captures the entire screen, including multiple displays if you have them, as well as all visible windows, taskbar and start button, etc. You can then paste the screenshot into any program that supports image pasting.
However, there are several better ways to take a screenshot, depending on what you're capturing and how you want to save it. Most of the methods require you to memorize certain keyboard shortcuts, but there's also a tool built into Windows 11 to help you take screenshots.
Notes: On some computers, the FN key (function) must be pressed with PrtSc.
Full-screen screenshot and auto-save to folder
Win+PrtSc
This method is very useful if you take a lot of screenshots. Press and hold the key Windowsthen press the key PrtSc of your keyboard.
The full screen screenshot will be saved in your folder Pictures > screenshot. One way to access this folder is to quickly search for folders: capture screen.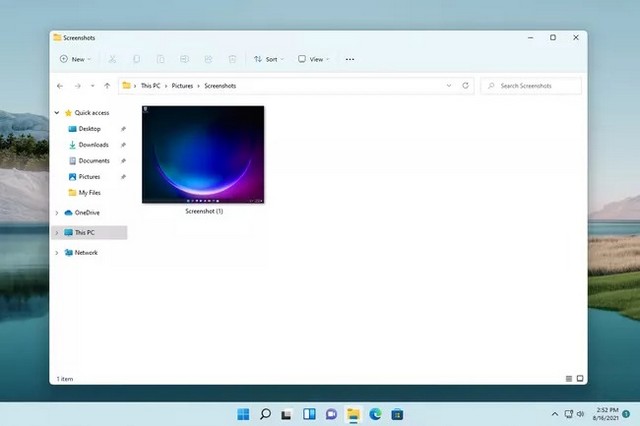 Screenshot Part of the screen
Win+Shift+S
This three-button shortcut triggers a much more useful snipping tool than PrtSc alone. It still lets you capture the entire screen, but there are three other techniques you can use as well.
After hitting these three keys together, the screen darkens and a small menu appears at the very top of the screen. There are four buttons that allow you to take different types of screenshots. Here's how to use them:
rectangular snip : You just draw a box that contains what you want to capture. You would use this method to essentially capture a smaller portion of the screen (and ignore the rest).
Freeform Snip : You simply draw a shape that contains what you want to capture. This is useful if the rectangular cut is too restrictive to capture what you need.
window snip : This allows you to capture the image of an open window. This is the same as the rectangular shear but saves you from needing a steady hand to get a single window; it will automatically capture a single window without the taskbar, etc.
Fullscreen Snip : Tap to capture the whole screen. This is the same as using PrtScr.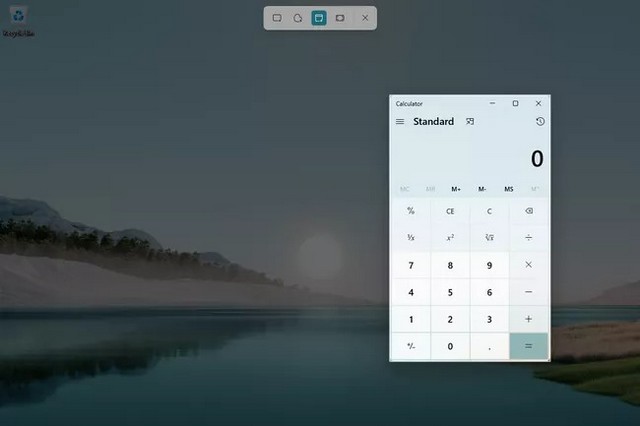 To avoid memorizing this shortcut, you can bind it to the PrtSc button so that when you press it, this same menu will automatically appear. To do this, open Settings and search for theprint screen to modify the called option Use print screen key to start screen capture.
After choosing one of these options, the image will be saved to the clipboard, where you can then paste it into an email or into another program that accepts pasting of images.
Or, if you select the prompt that appears at the bottom of the screen after taking the screenshot, it will open in Snipping Tool. There are markup tools like a pencil and a highlighter. You can also crop the screenshot easily, print it and save it not only in PNG format, but also in JPG or GIF format.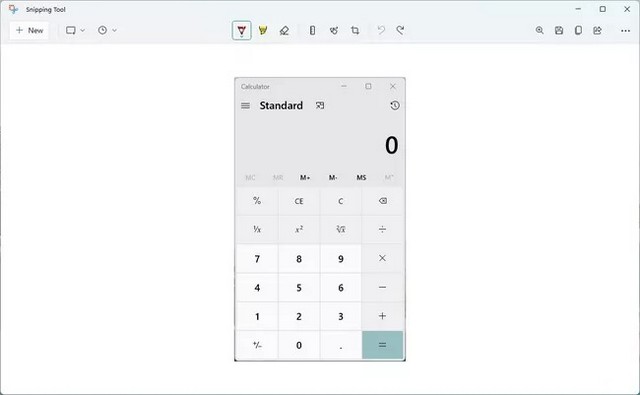 Delayed Screenshots with Snipping Tool
Pull the search button from the taskbar and enter Snipping Tool to open the app. This tool was briefly described above, but now we'll look at the Delayed Screenshot feature.
Taking screenshots of open menus and other areas of Windows can sometimes be tricky if triggering the screenshot interrupts everything you're doing. Snipping Tool has a timed screenshot option, so you can do what you need and then wait for the screenshot to happen automatically, hands-free.
With the program open, select No delay to find a menu. There are three options: Cut in 3 seconds, Cut in 5 seconds and Cut in 10 seconds. Select one, choose New, then quickly arrange the screen as you need it for the screenshot. When the time you have chosen is reached, the four options mentioned above will appear at the top of the screen.
Tips for taking a screenshot on Windows 11
Once an image is loaded into the Snipping Tool, use the crop tool to further define the part you want to keep, without having to take the screenshot again.
If your wallpaper includes colors or shapes, it sometimes shows up in the screenshot. You can avoid this by setting the wallpaper to all white.
Create an outline around your screenshots created with Snipping Tool by opening the tool settings and enabling snip outline. You can choose any border color you like.
If your window screenshots need to have a specific height and width, the free tool Sizer can resize the window before capturing the screenshot.
There are screenshot apps you can use instead. One of the reasons you might want a dedicated app for taking screenshots is for increased capacity. There's a screenshot app, for example, that lets you take a screenshot of an entire webpage, which you can't do with the steps above.
In this guide, you learned how to take a screenshot on Windows 11. If you have any questions or suggestions, let us know in the comments. Also consult this guide if you want to learn how to record screen on Windows 11 using Xbox Game Bar.