Tech News
How to create your Instagram account? Complete Walkthrough
Over the past few years, Instagram has grown exponentially with over a billion users. It is therefore imperative to have an account on this social network in order to develop your brand. Acquired by the Meta Group, the company continually introduces new features to make Instagram more interesting. This guide details the different steps to create an account and take your first steps on this social network without getting lost.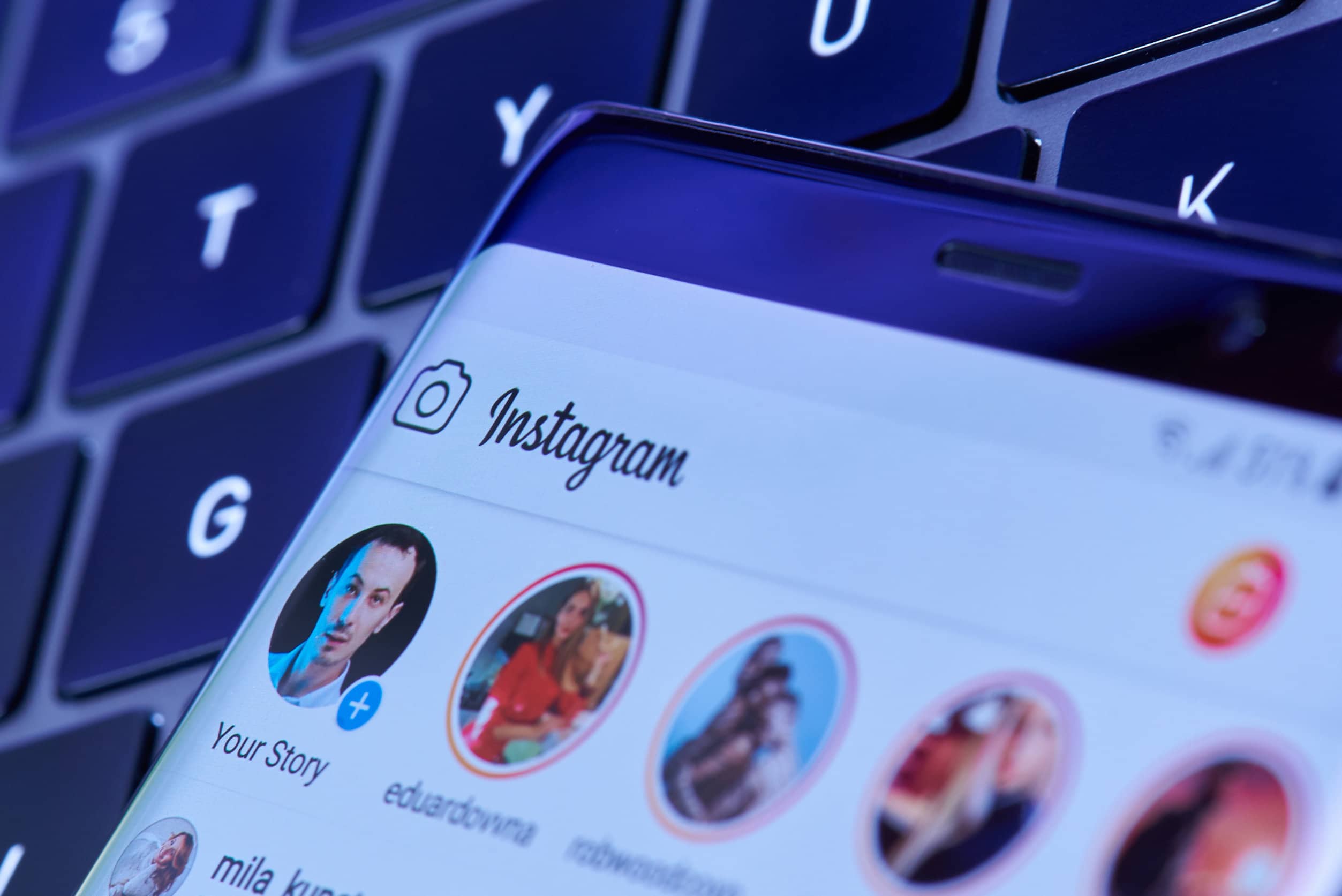 Create your Instagram account
The "Instagram" application is installed by default on most smartphones. If your phone does not have one, then you need to download it for your device. After downloading and opening it on your phone, you can now create an account. Here's how.
Launch Instagram and tap "Sign up with email or phone number". But if you have an active Facebook account on your device, you can select the "Log in with Facebook" option present on the same screen.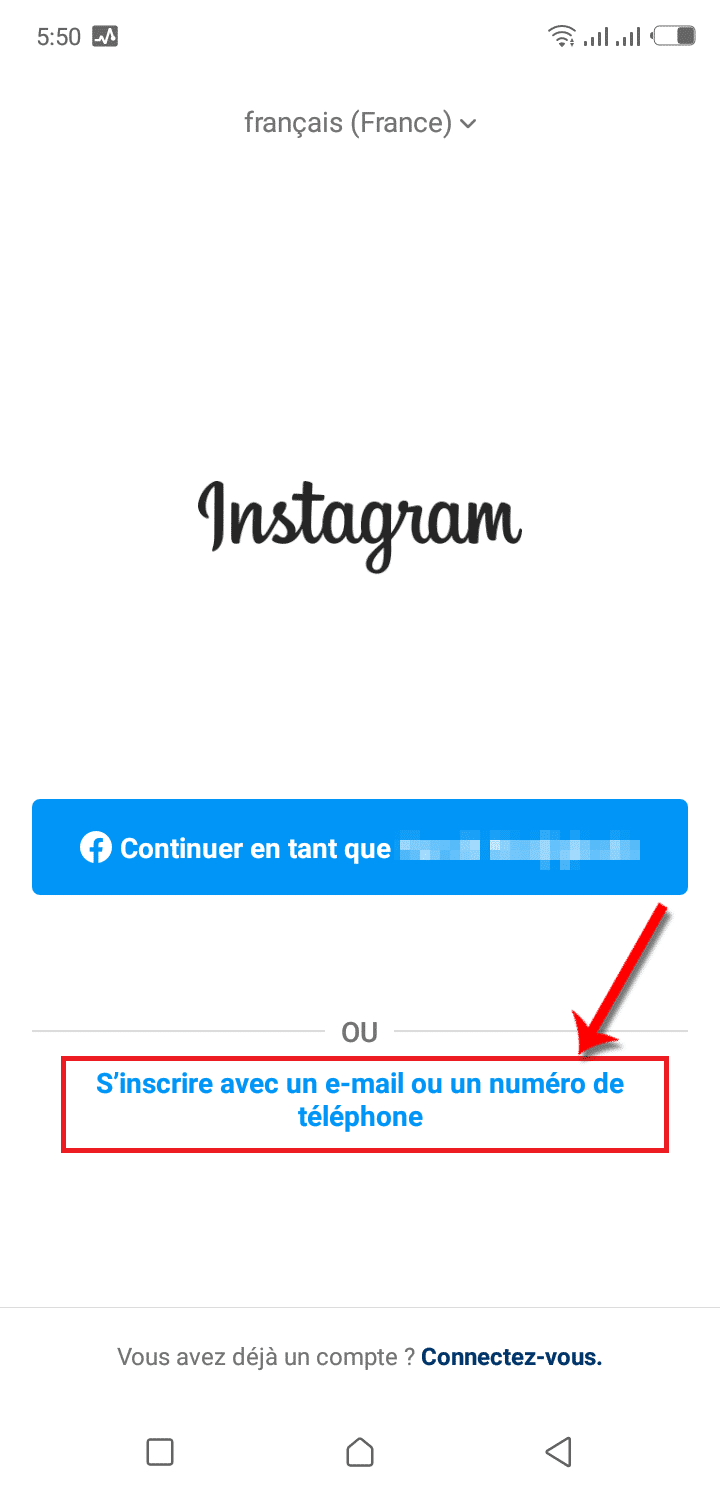 Tap on the "Phone" tab and then enter your phone number if that works for you.
Otherwise, tap the "Email" tab.

Enter an email address.

Press "Next" when finished.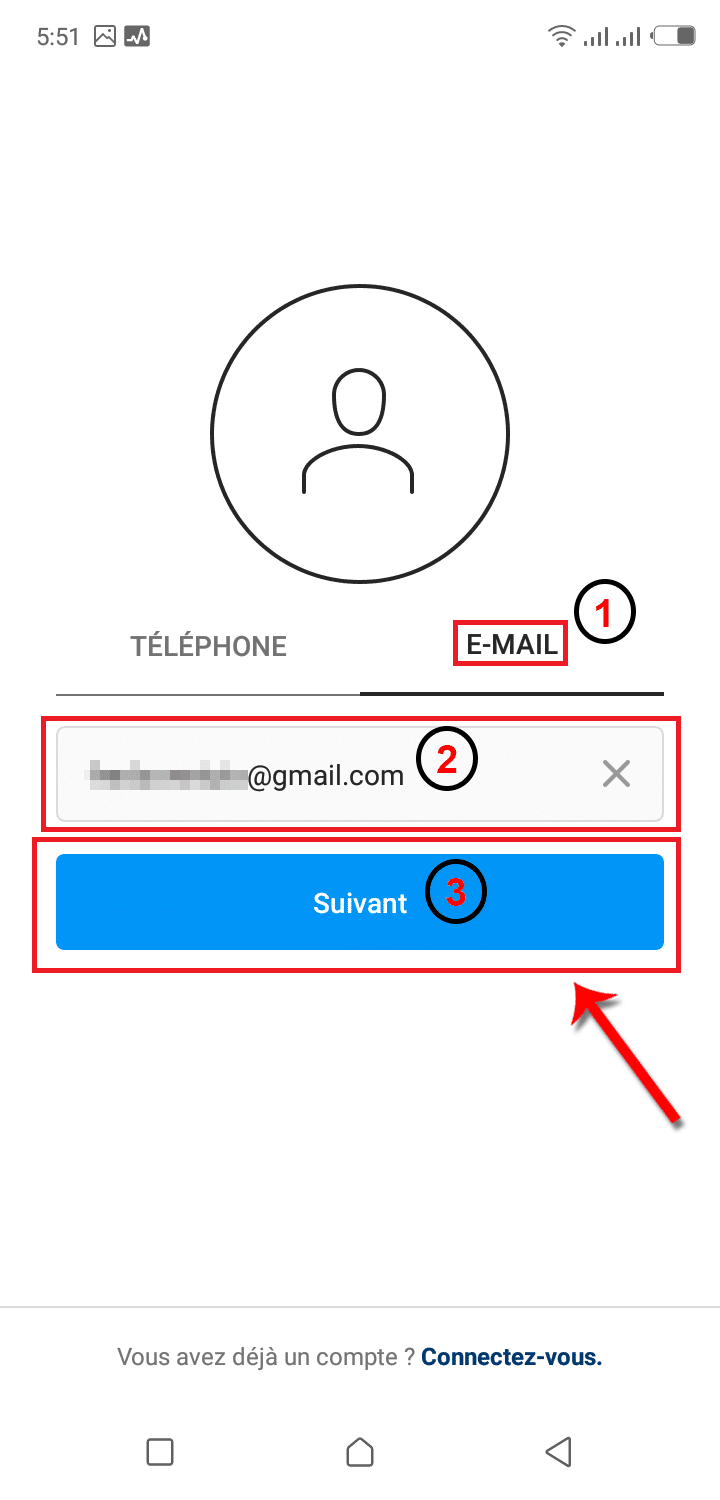 Instagram will send a code to your email inbox which you will enter.

Then press "Next".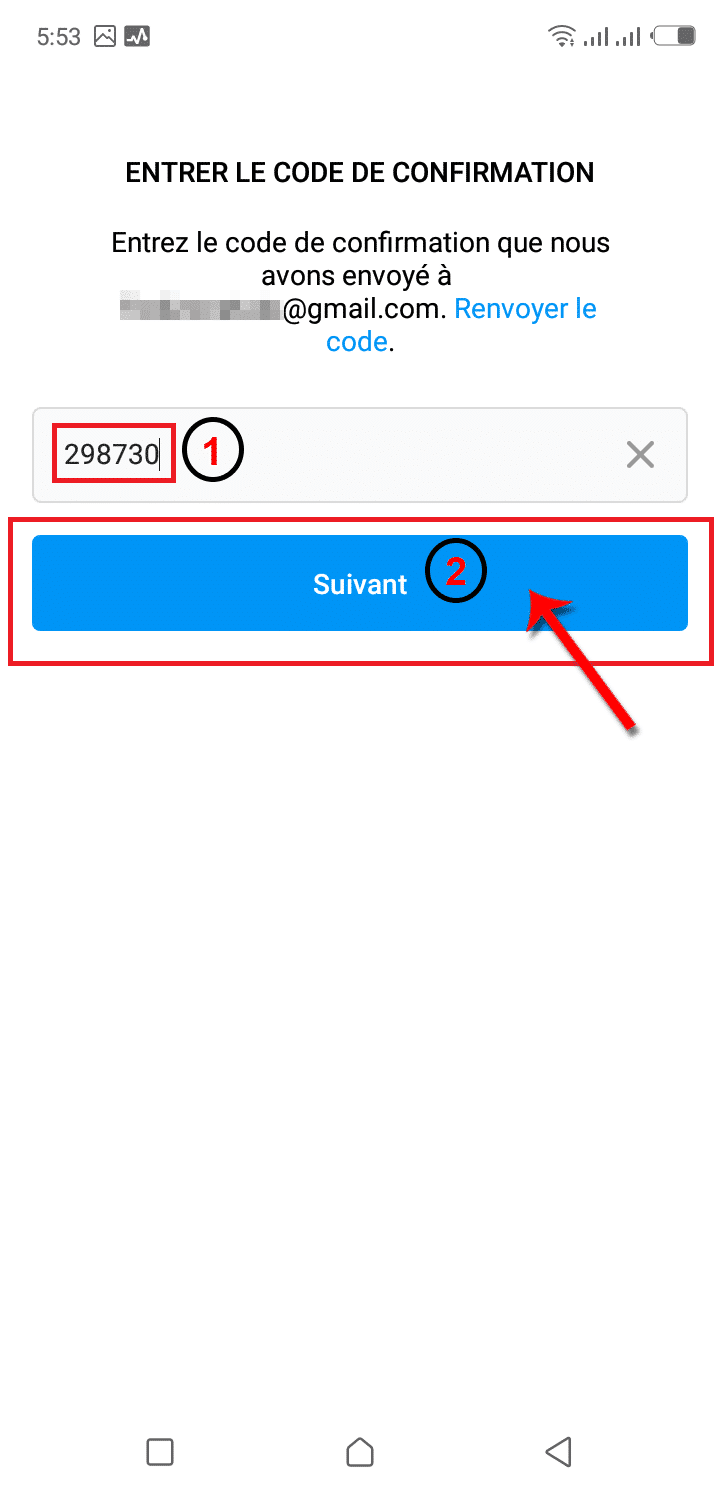 You will now be prompted to add your name and create a password. Once done, you have the choice between two options "Continue and sync contacts" and "Continue without syncing contacts". Here, we have chosen the first option to have the possibility of following friends of our contacts present on Instagram.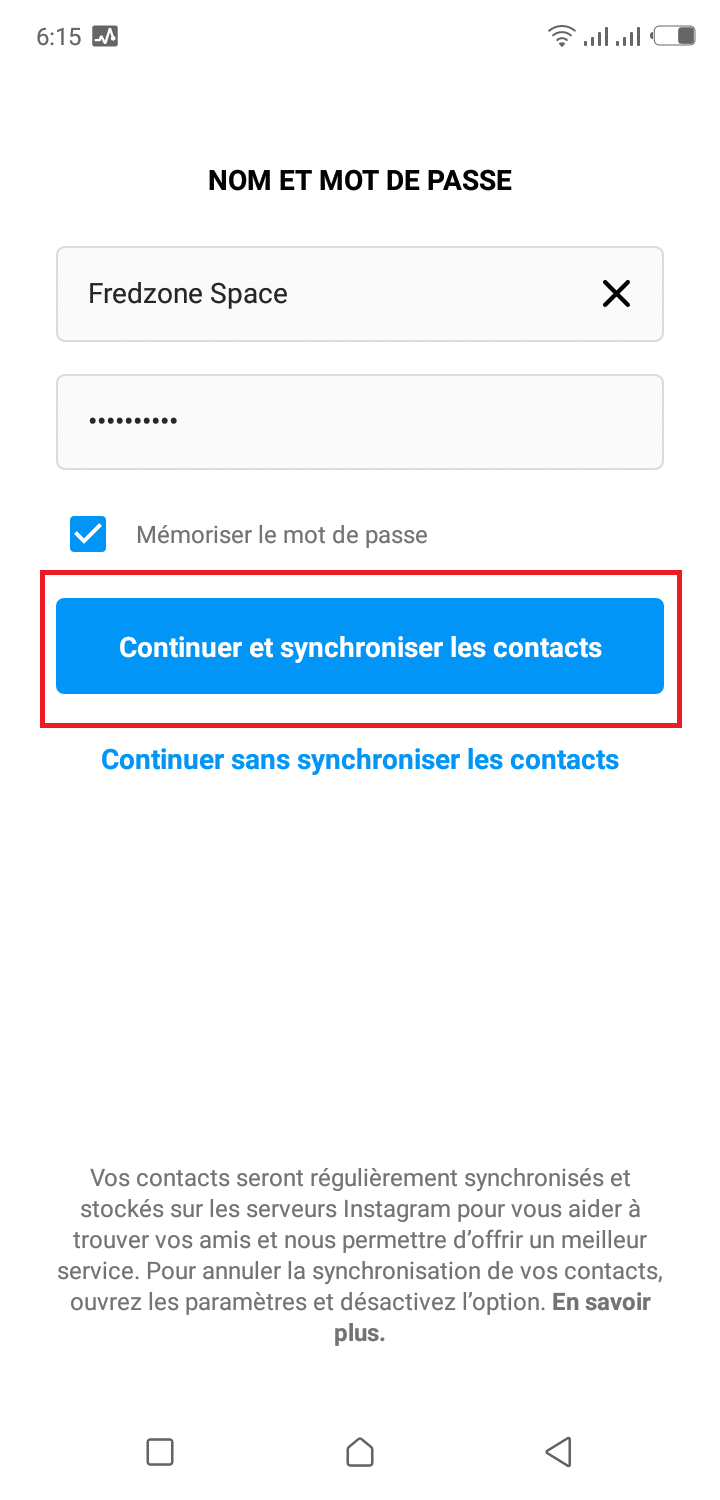 On the next page, add your date of birth and select "Next". It should be noted that this various information is used to confirm that you are over 13 years old, the age required to have an Instagram account. If you're under 16, Instagram will automatically make your account private for security, but you can make it public later.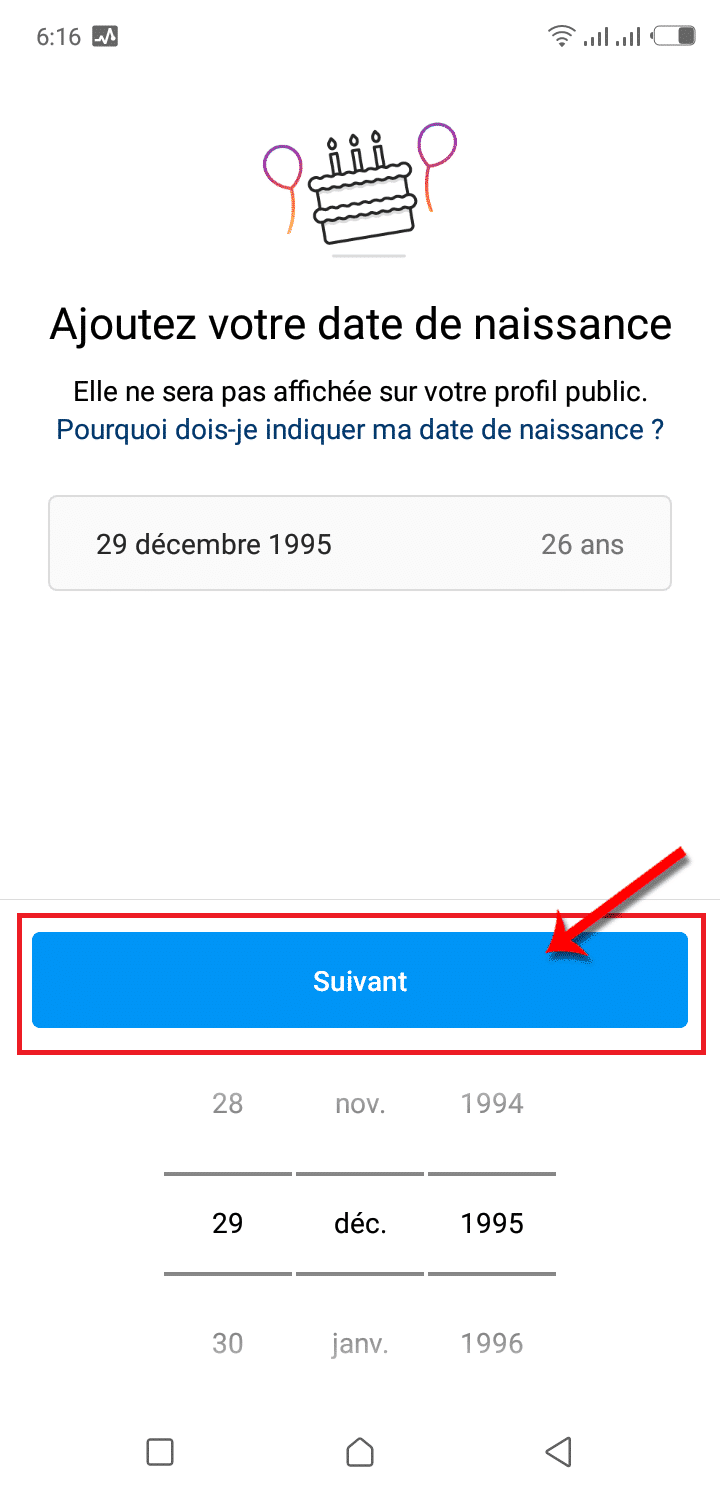 Now press "Register" to confirm your information. You can also choose to "Edit username" by pressing the button at the bottom. Bingo! You have just created your Instagram account.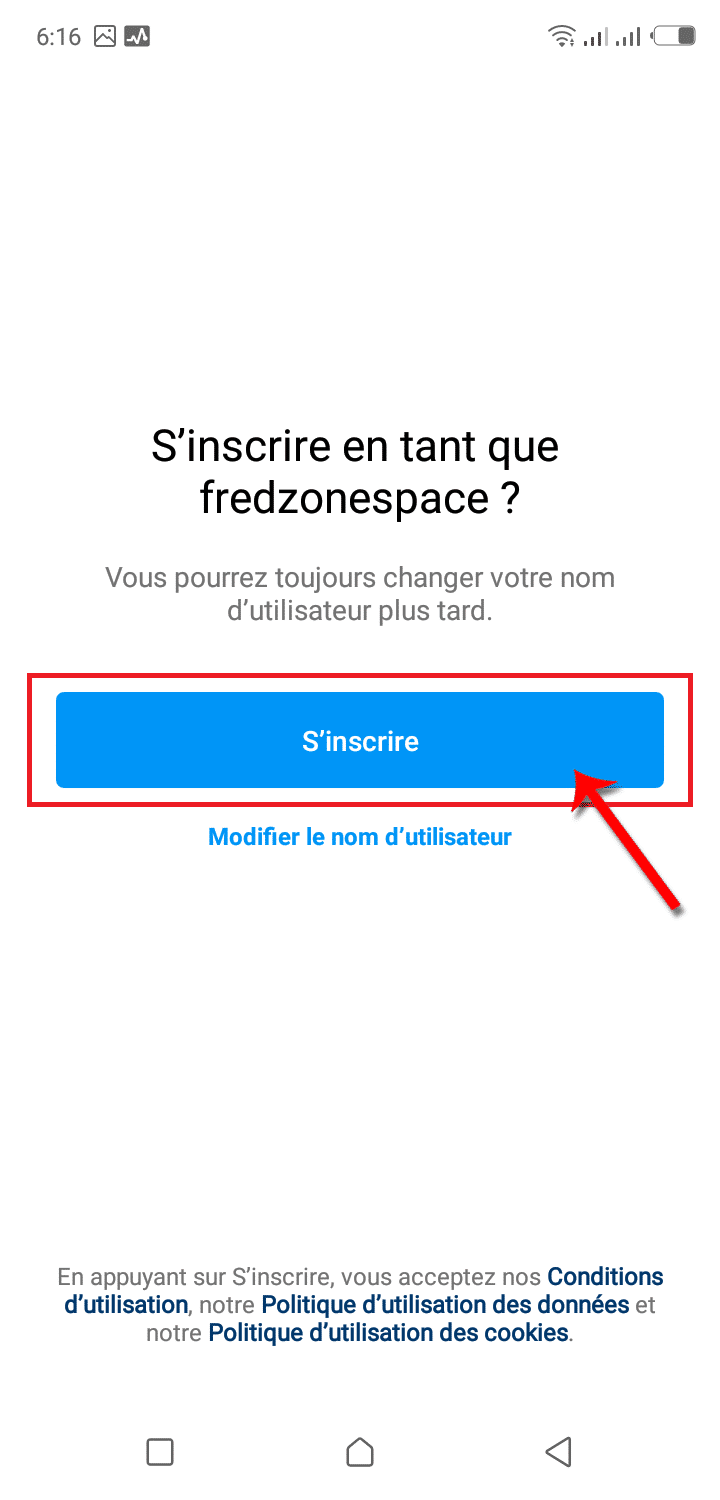 On the next page, tap "Connect to Facebook" if you have an active Facebook account to find Facebook friends who are on Instagram, or tap "Skip" to skip this step.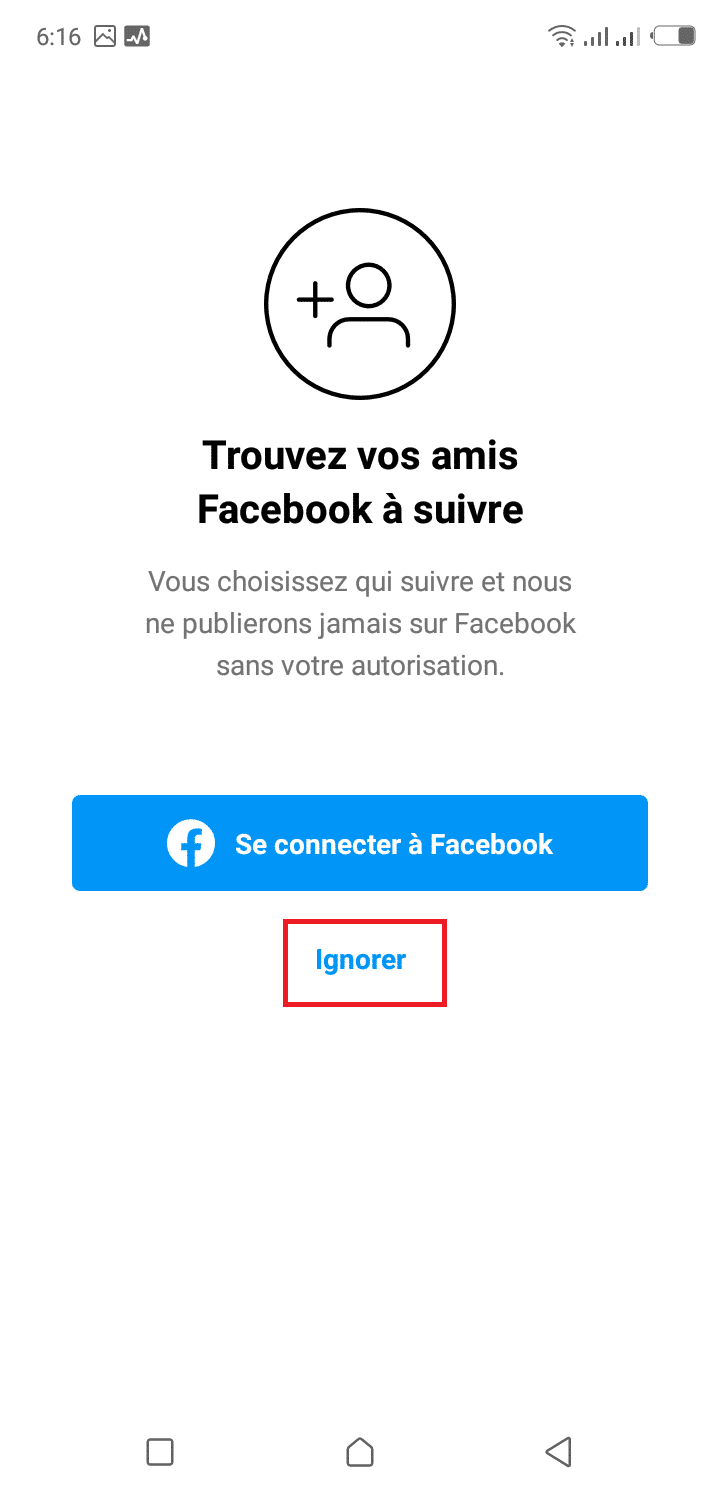 Tap "Add Photo" to add your profile picture or tap "Skip" if you don't want to do it now.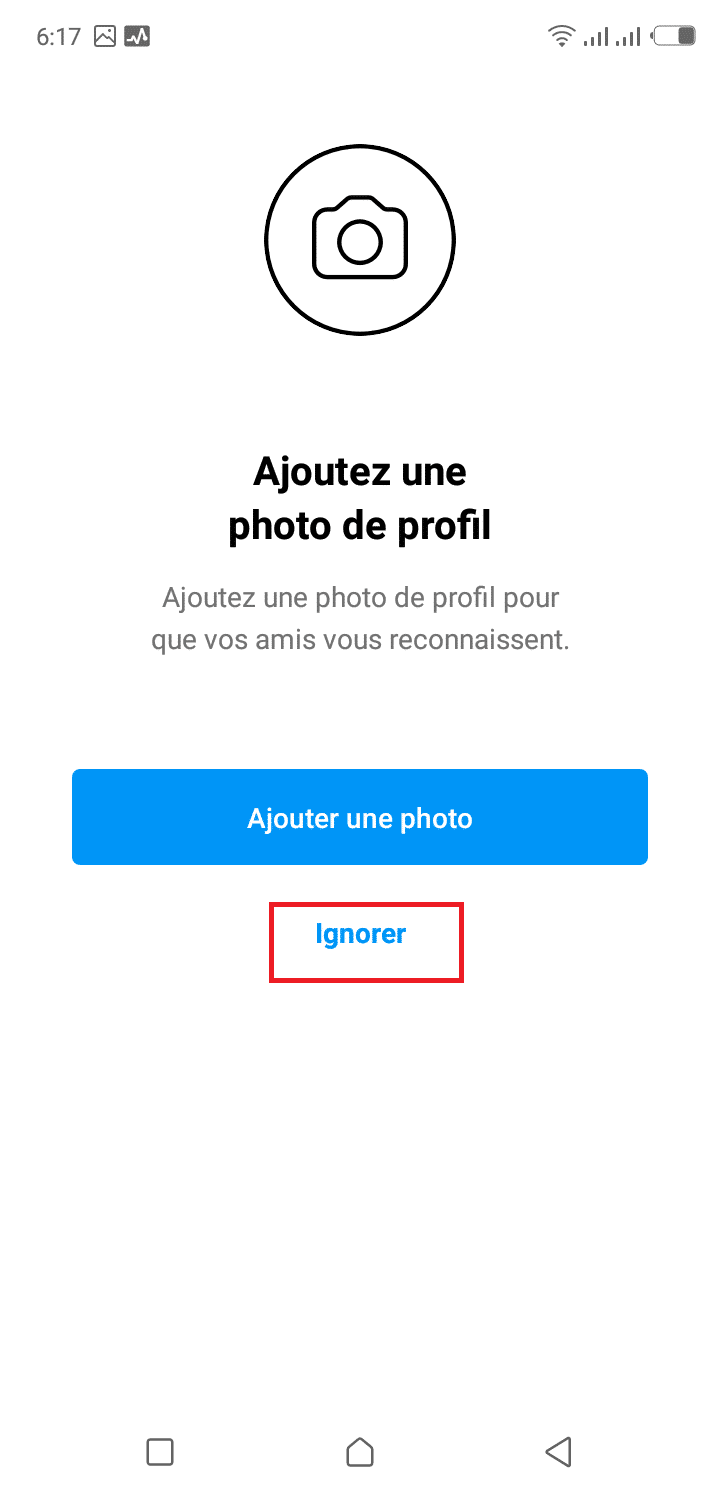 On the next page, Instagram will suggest accounts you could follow. If you are interested in an account, press "Subscribe" next to the nickname of said account. If, on the other hand, you want to browse through Facebook contacts, press "Find" instead.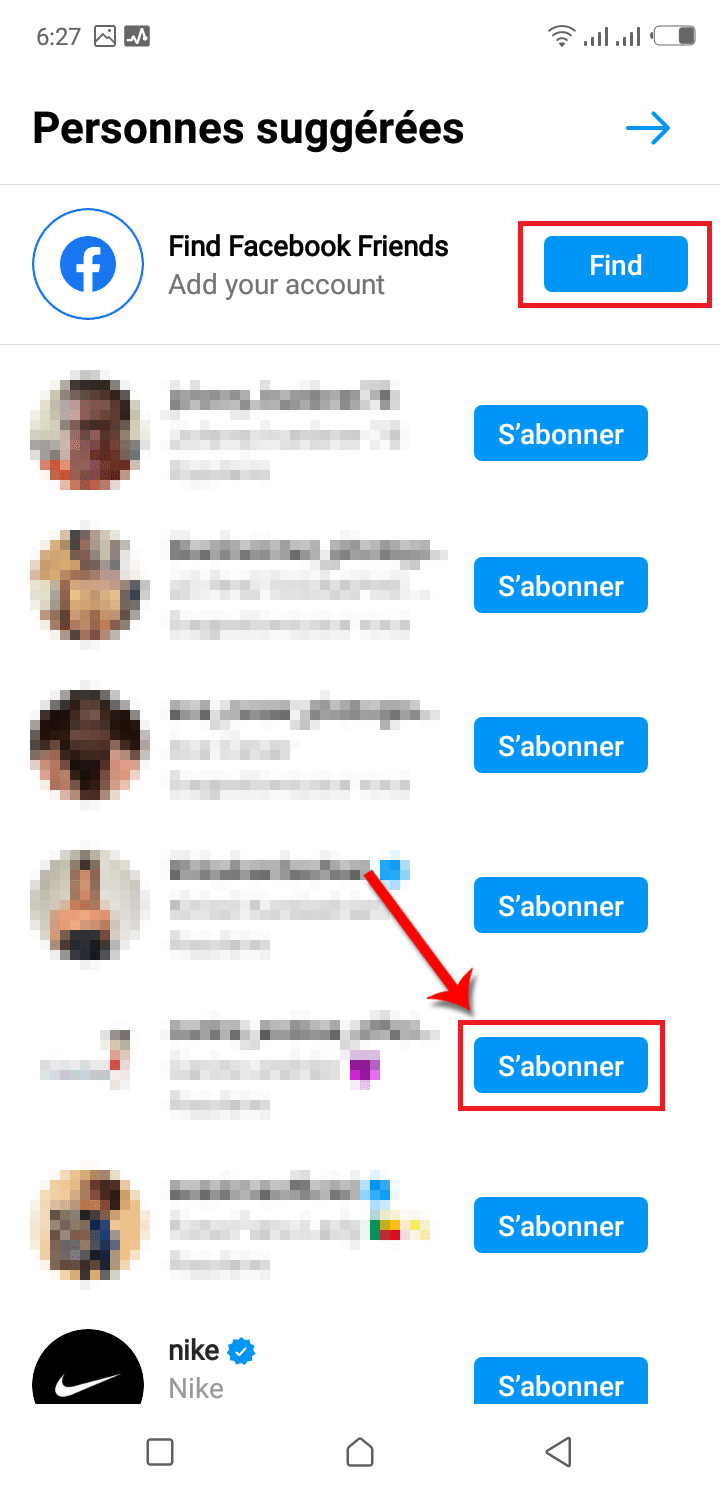 To continue, tap the arrow in the upper right corner of the screen.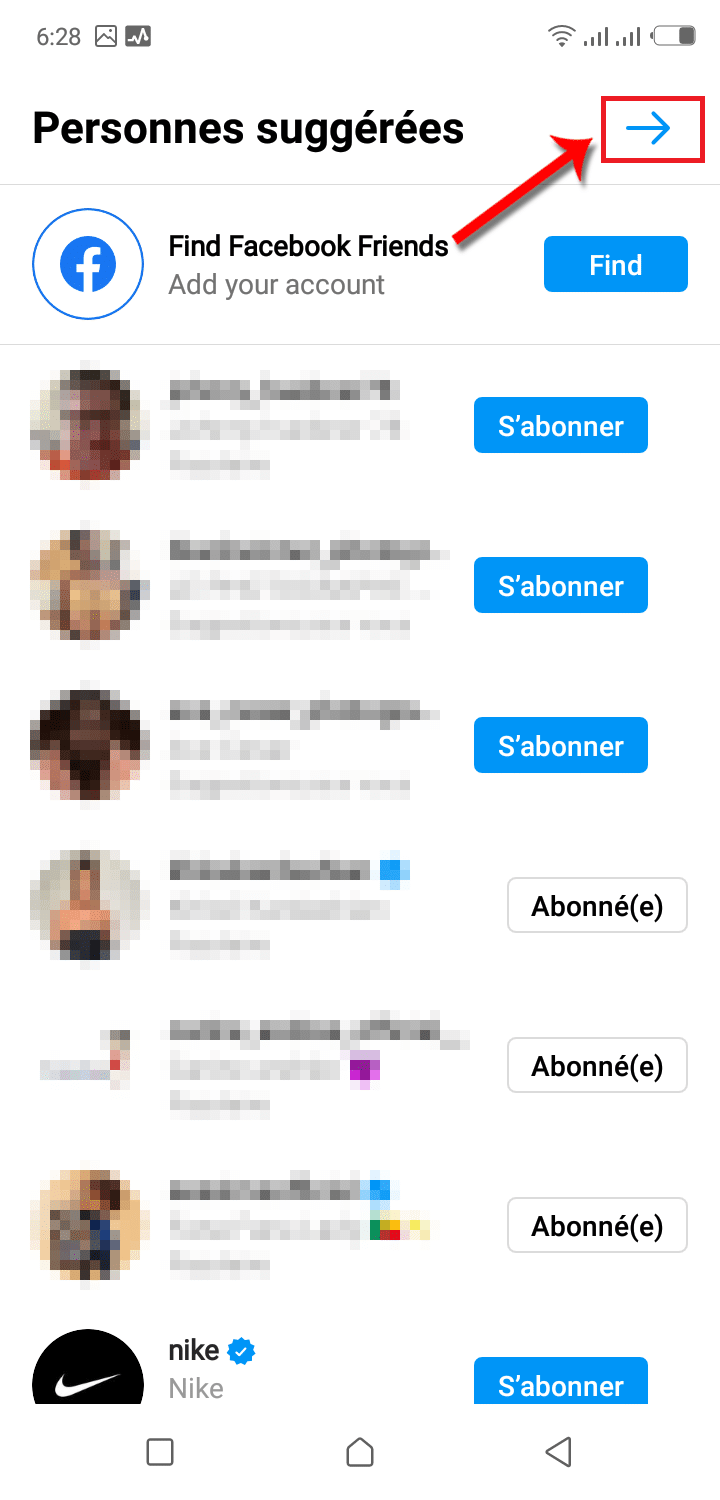 Now you can start posting on Instagram. It should be noted that the photos that you will publish on this social network are made public so that everyone can see your publications. However, you can easily change it to private.
source link