What we appreciate with an application like Waze is the plurality of its features. If like most GPS applications, it integrates functions that require the sound to be activated. You can decide to activate or deactivate the sound. Basically, the app lets you set your audio preferences to your liking. How is all this going? What are the different options available? Response items.
Setting sound options in Waze
For a GPS application, sound is crucial. With Waze, it is essential to several functionalities: it is in the service of voice guidance and it also allows you to receive alerts, in this case when you have recorded your appointments on the application. It includes several options that enhance the user experience.
The different sound options
Like most features of Waze, setting the sound is very simple. It is enabled by default when the application is installed and launched. However, it is possible either to deactivate it or to restrict it. These different options are recognizable by the icons below:
His activity;
Enable alerts only;
Sound off.
When you choose the green icon, the sound is activated. This allows you to use voice guidance to receive route directions and also receive alerts in case you have scheduled appointments or planned journeys.
When you choose the yellow icon, audio is also enabled, but the information you receive by voice is restricted. In this case, they are limited solely to appointment and travel alerts.
When you choose the red icon, the sound is completely disabled. You will then not receive voice directions or alerts. The application goes into silent mode.
How do I enable or disable sound options?
To switch from one to the other depending on how you use the application, proceed as follows: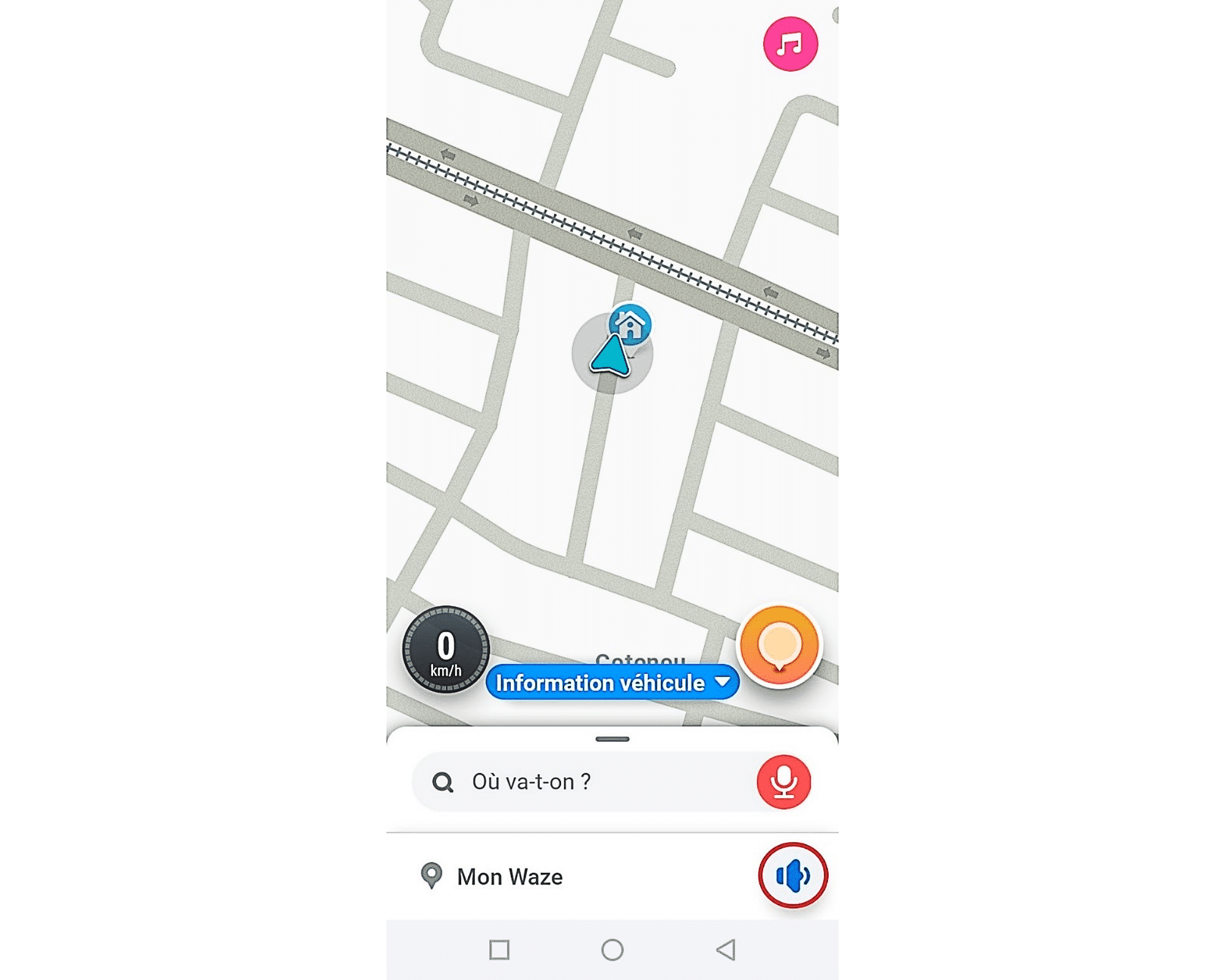 Click on the icon representing a loud speaker to display the different options.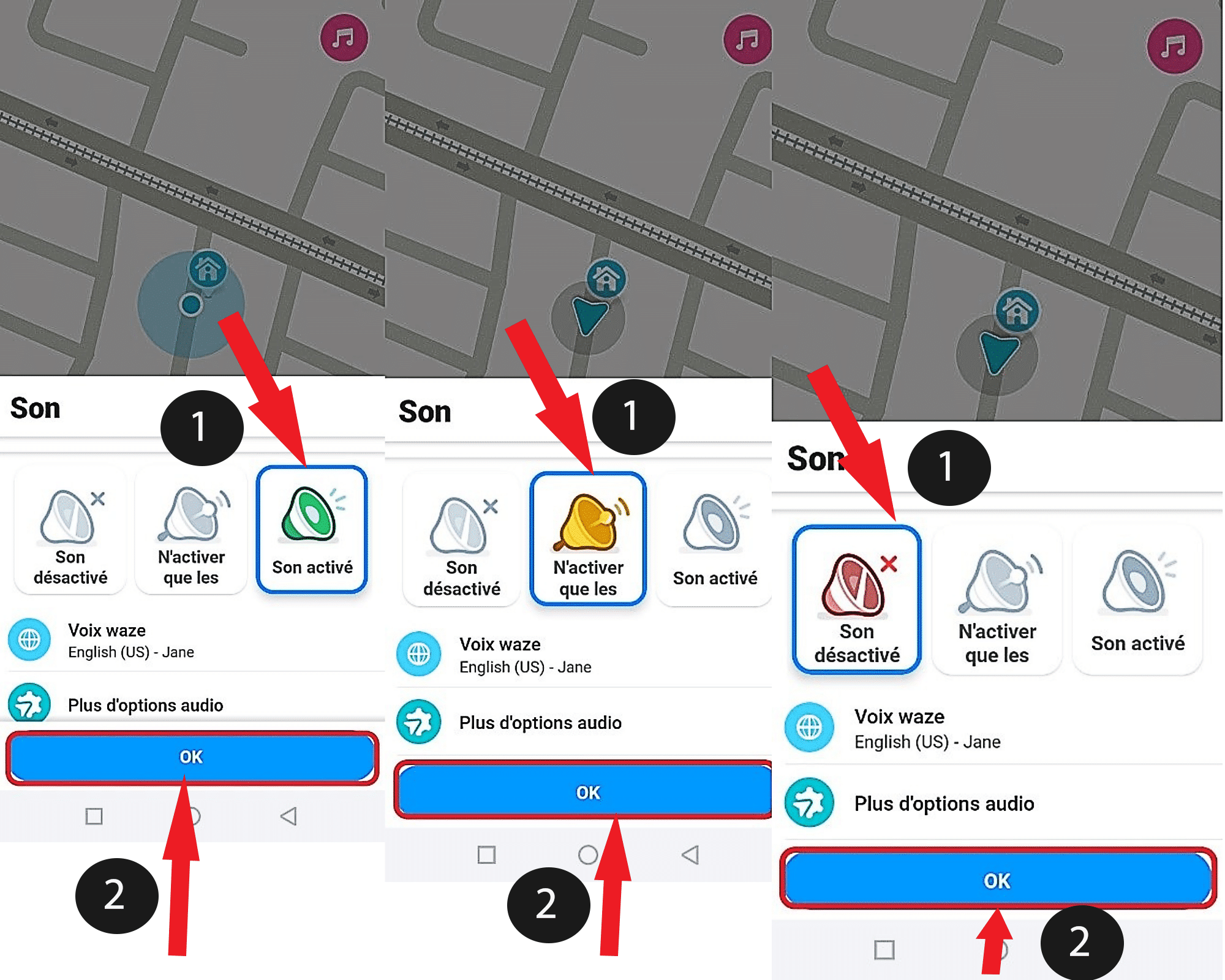 Select the icon corresponding to the option you wish to activate.
Validate by clicking on " okay ".
Set advanced audio options
In addition to this shortcut which allows access to the primary sound options, Waze has also provided secondary audio options, accessible from the application settings and there are two ways to access them.
Access advanced audio options from the home page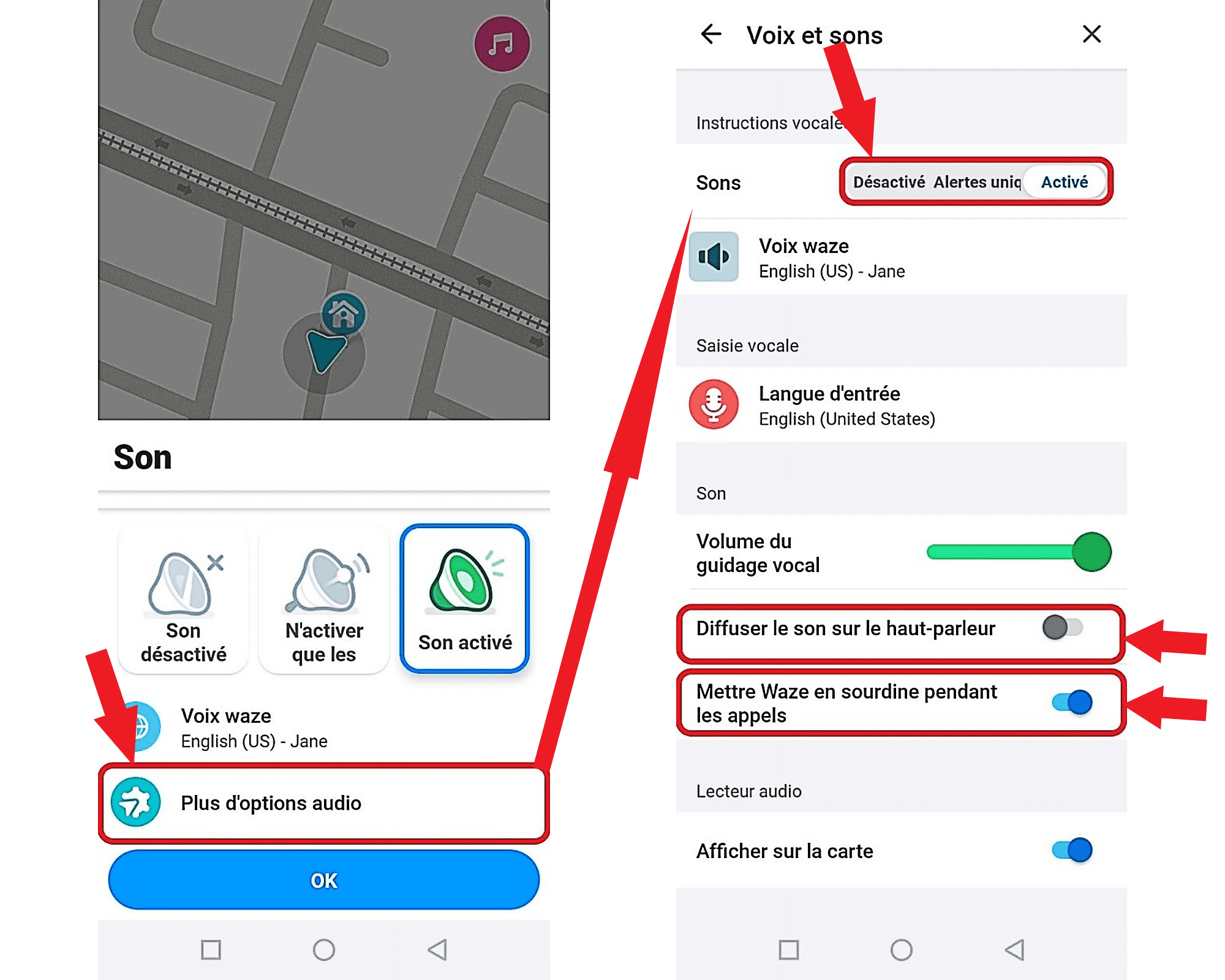 This method is the fastest. It provides direct access to voice settings, but how?
Click on " More sound options to enter the "Voices and Sounds" settings.
At the voice prompts, drag the horizontal slider to switch between " enabled "at" alerts only " Where " disabled ".
Move the slider to increase the " Voice guidance volume ".
Define if you want" Stream sound to speaker " Where " Mute Waze during calls ".
Access advanced audio options from settings
This method is certainly the longest, but it achieves the same result. The process goes as follows: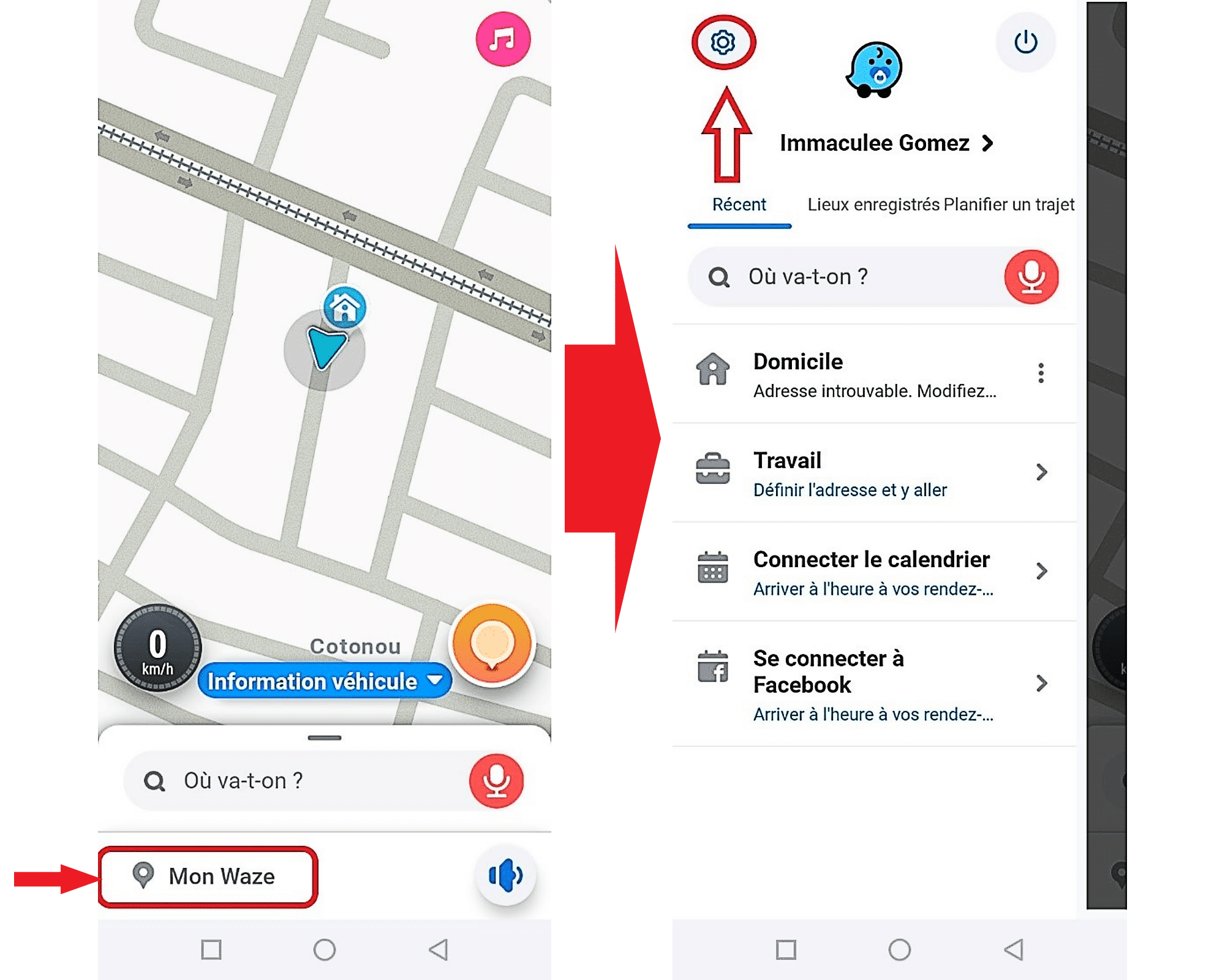 Click on " My Waze» from the homepage of the gps app.
Select the settings icon which is represented by a nut in the upper right corner.
Click on " voices and soundsand directly access all the aforementioned settings.