Tech News
How to easily take notes on WhatsApp?
WhatsApp is a highly developed and versatile chat application that provides better user experience. It has many features, some of which are very little known. One of these features is to take notes and send messages yourself. This allows you to have like a personal notepad where you can write everything down and save it.
As human beings, we tend to forget many details of our lives. We always need some form of notification or to-do list to remind us of notes or daily tasks. And this handy feature comes to help solve this problem. This article will tell you step by step how you can do it.
Send notes to yourself via WhatsApp
This method may seem complicated to you, but it is relatively simple to apply by following the steps. It is indeed to open a conversation with your own number. This would allow you to exchange notes with your own contact as if you were chatting with a third person.
Here is the process to follow to apply it
Open any web browser like Google Chrome, Mozilla Firefox or Microsoft Edge on your smartphone. In the address bar, type "wa.me//" and add your WhatsApp number without forgetting to put your country code just before so that the number is valid. Start the search by pressing "OK".
A WhatsApp page will appear on your screen. Press the "Continue to Discuss" button.
Now you will be taken to the chat screen where your number will appear at the top next to your profile picture.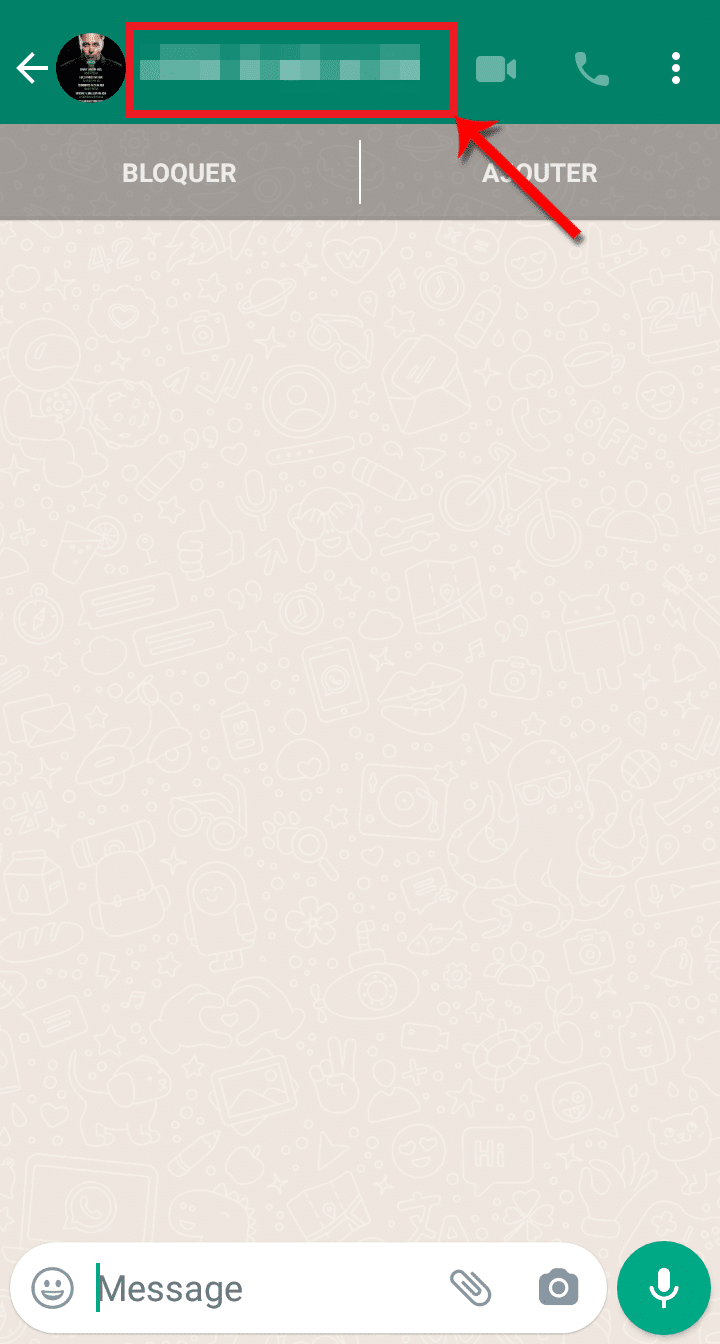 You can then start chatting and sending your notes to each other. They will stay there as long as you don't delete them.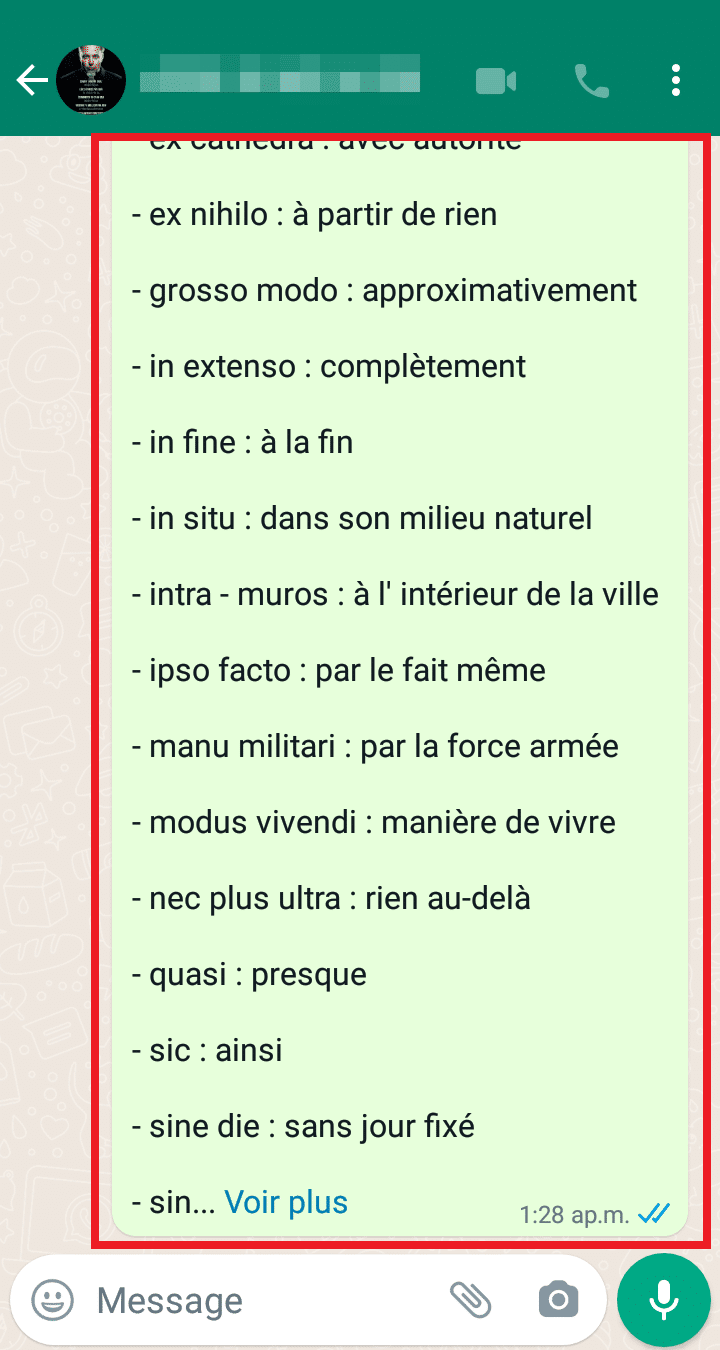 You can save your number in your directory to name the conversation if you like.
READ ALSO: HOW TO RESPOND PRIVATELY TO A GROUP MESSAGE ON WHATSAPP?
Create a WhatsApp group
Compared to the first, this method is slightly more convenient and simple. It is indeed a question of creating a WhatsApp group in which you will end up being alone. As a result, you can send your notes without worrying that anyone else will have access to them.
Here's how to do this method:
Open WhatsApp on your phone, go to the menu by tapping on the three dots in the upper right corner of the screen and select "New group".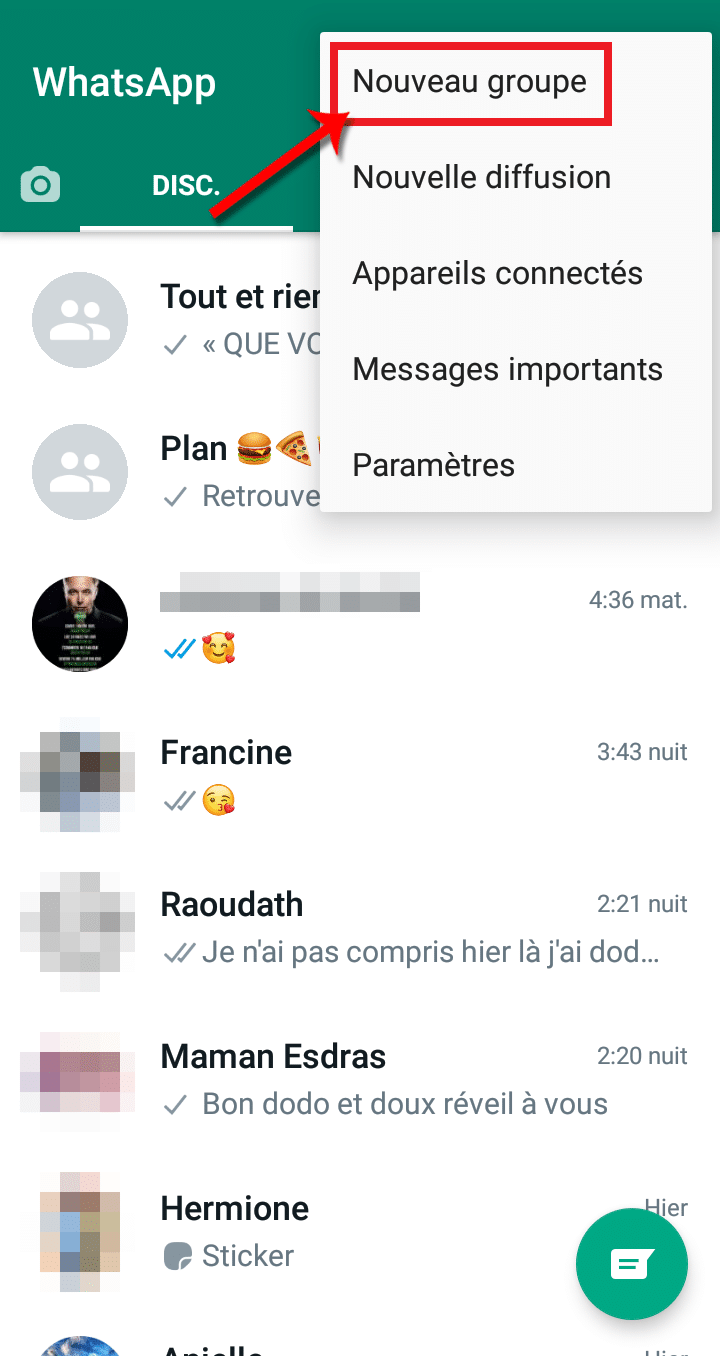 Add one of your close friends or family members to the group by tapping on their contact.
Then click on the right-facing arrow.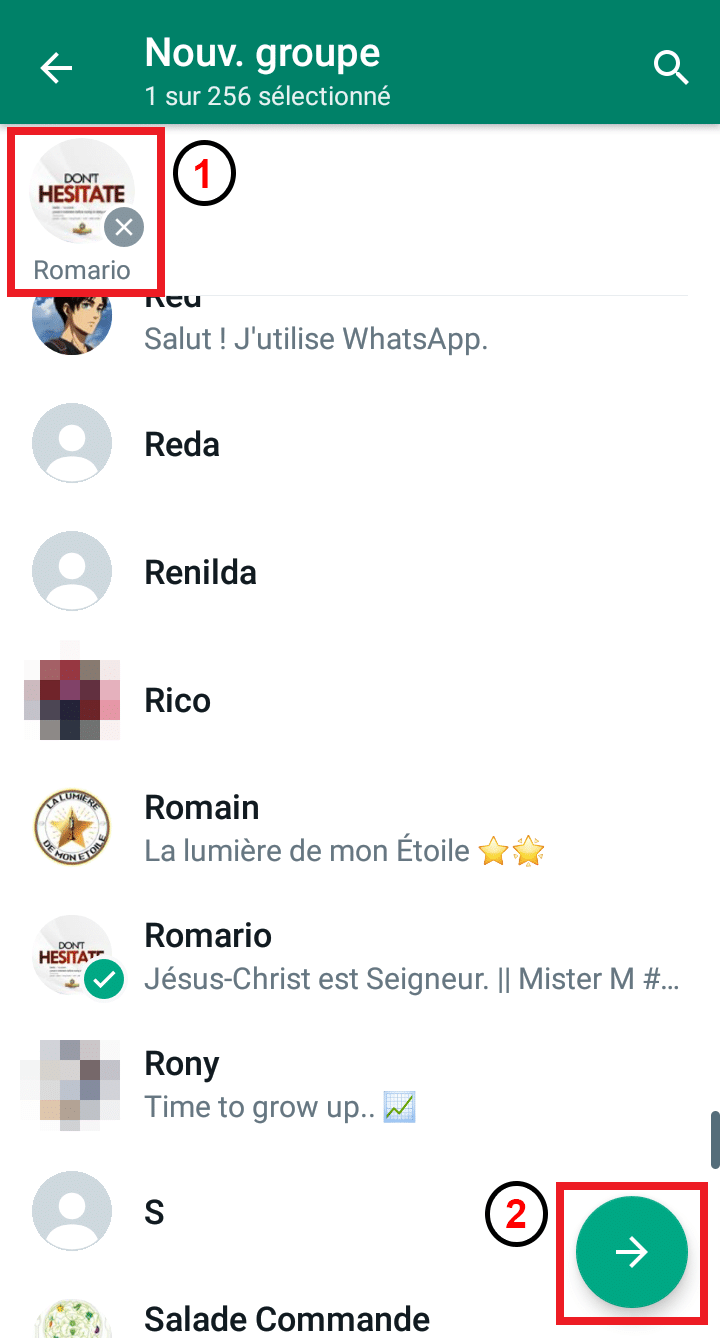 Name the group you are creating whatever suits you.
Click the right-facing arrow icon again.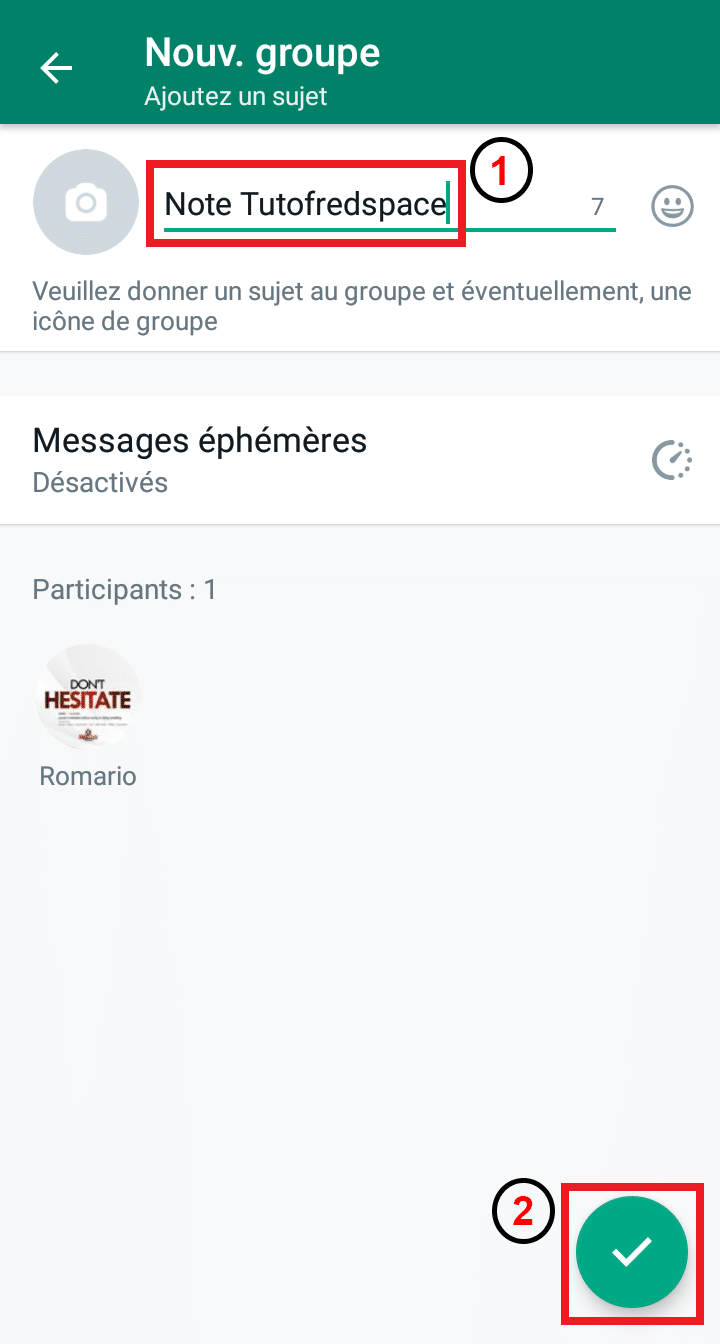 By now, you have certainly succeeded in creating your group.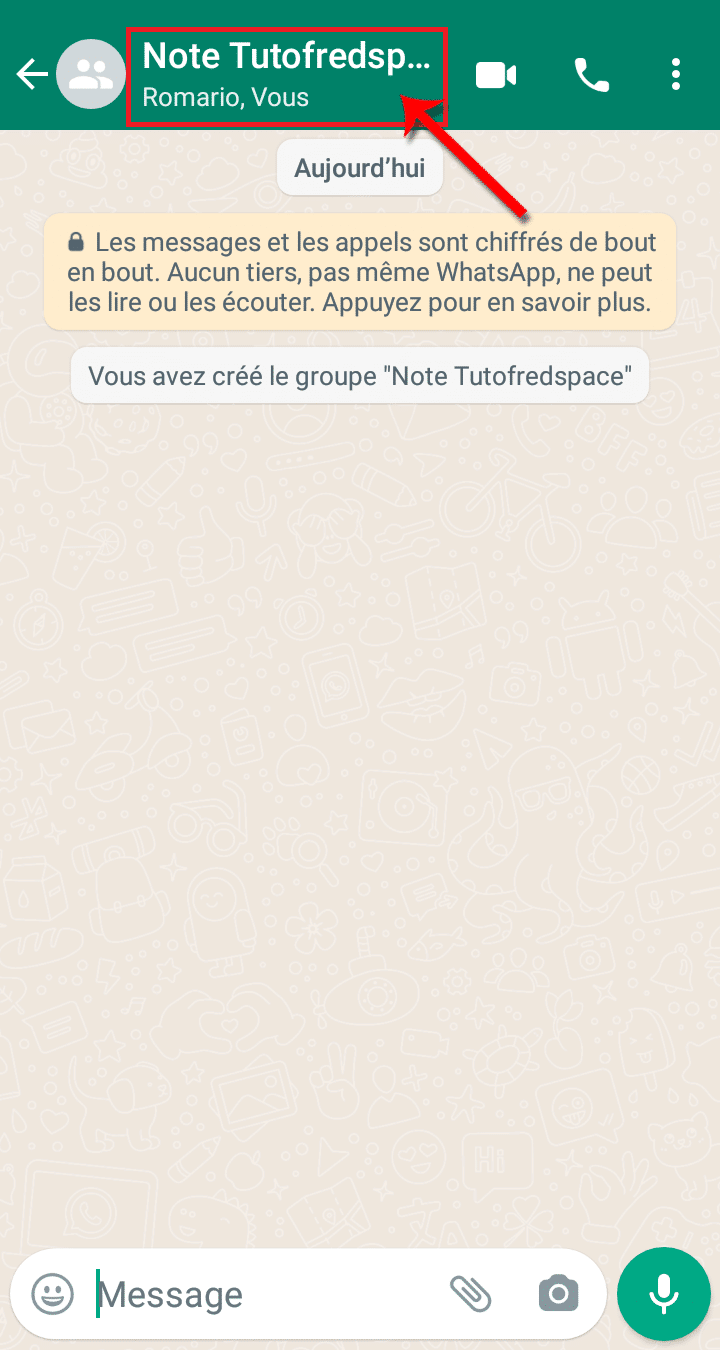 Now you simply have to remove the other contact from the group so that you are alone in the group. For it :
Tap the group profile, scroll down and tap your contact.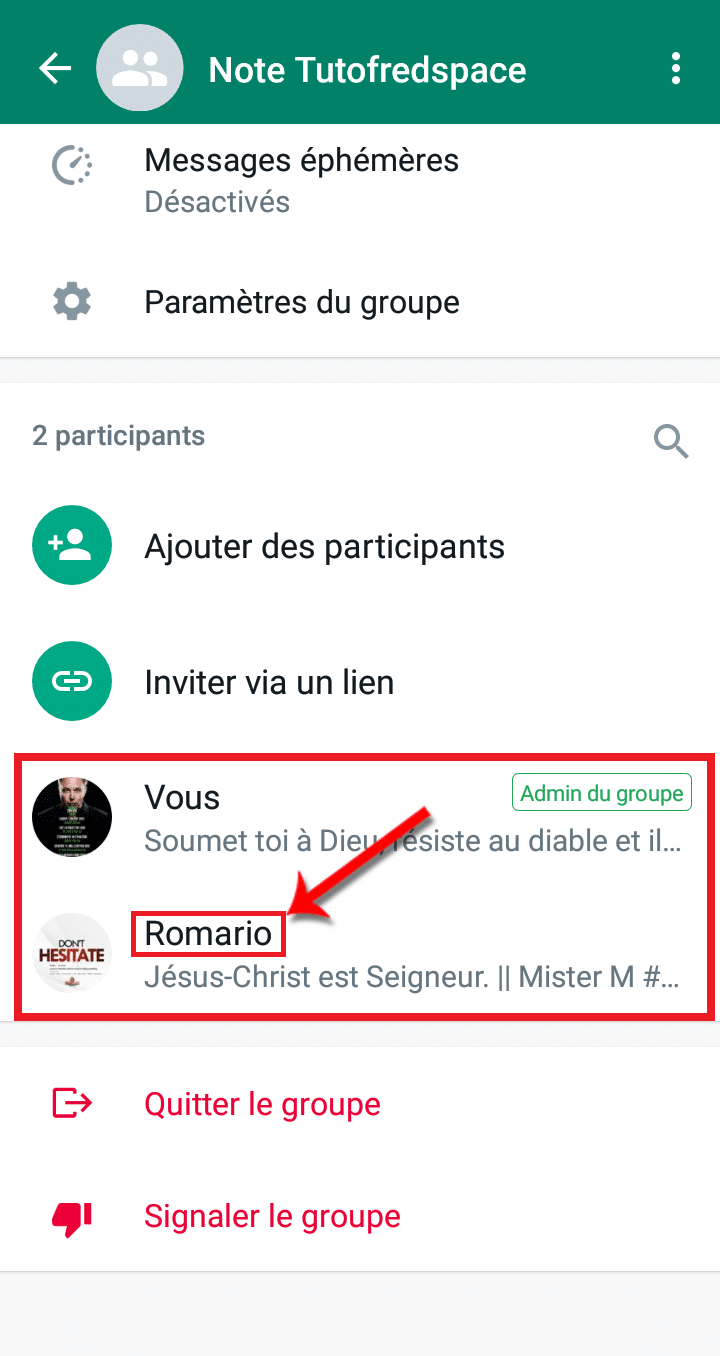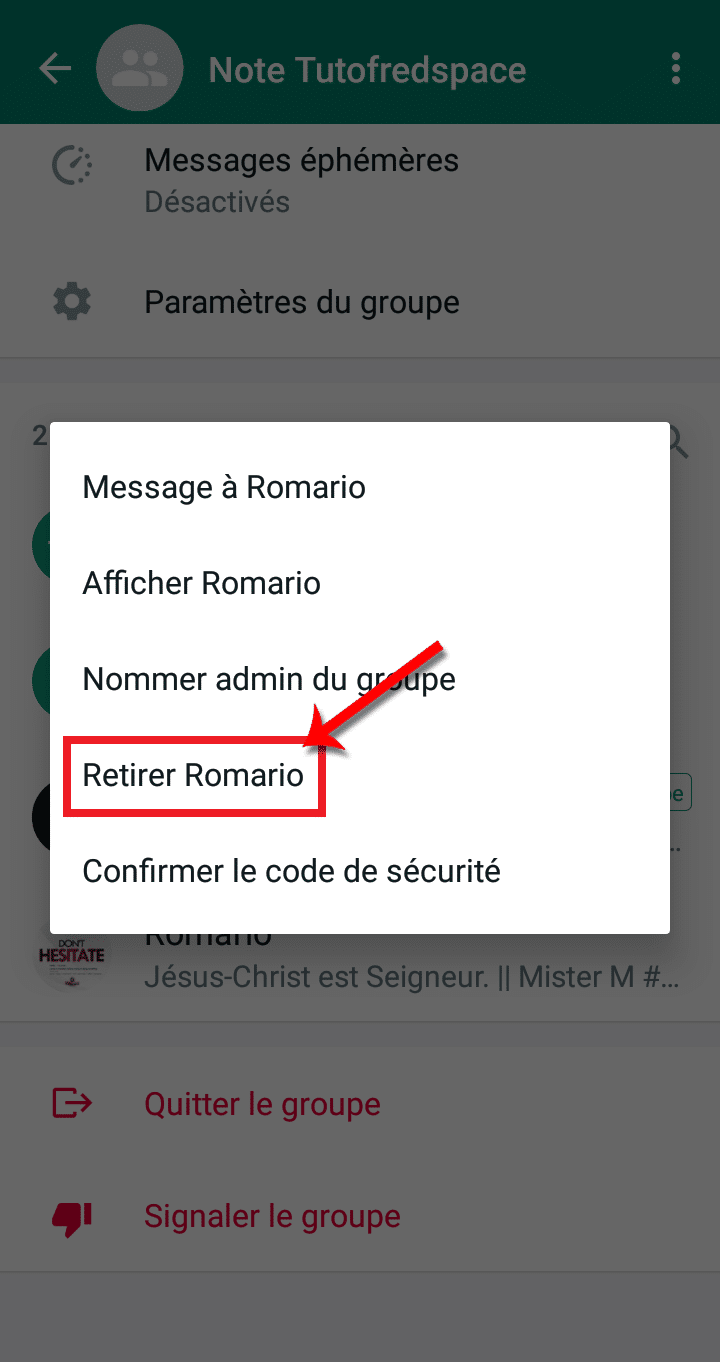 Then press "OK" to confirm.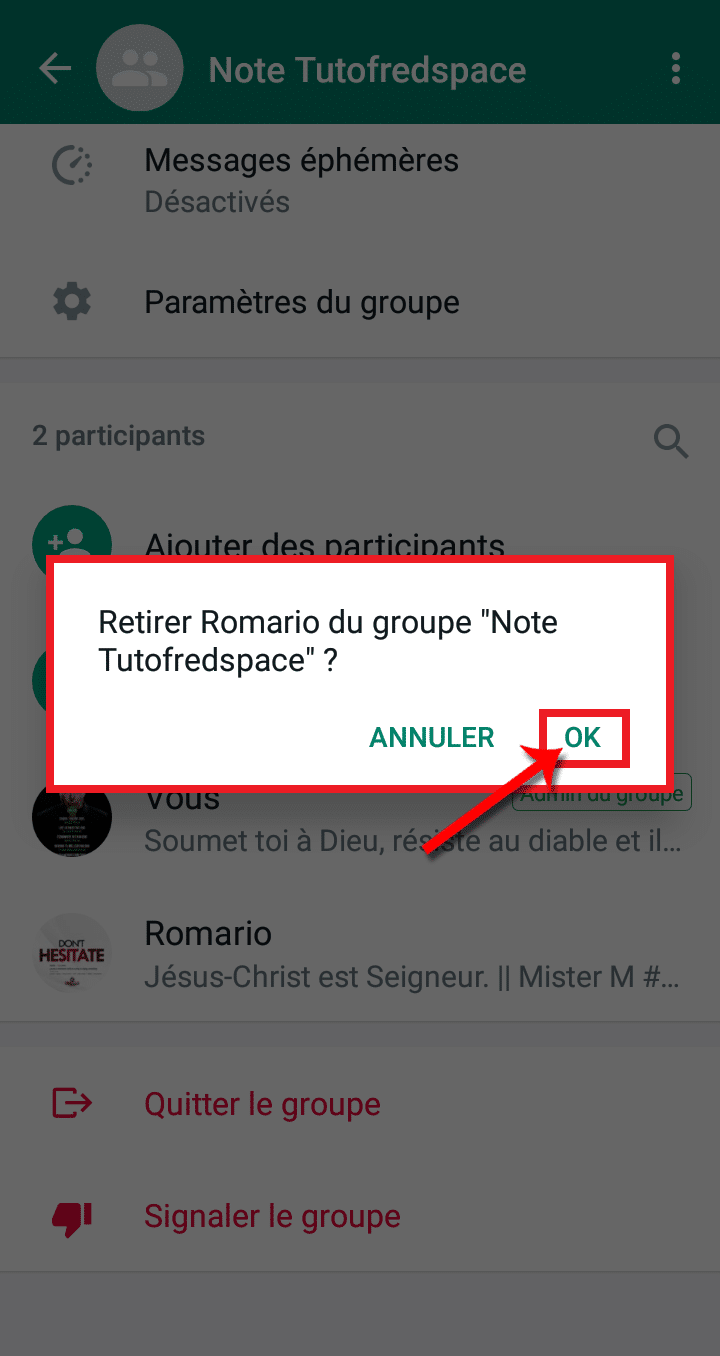 If you have successfully completed these steps, you are likely to find yourself the only member of the previously created group. Bingo! Now any notes, messages or media files you share in the group will only be visible to you; you are the only participant.